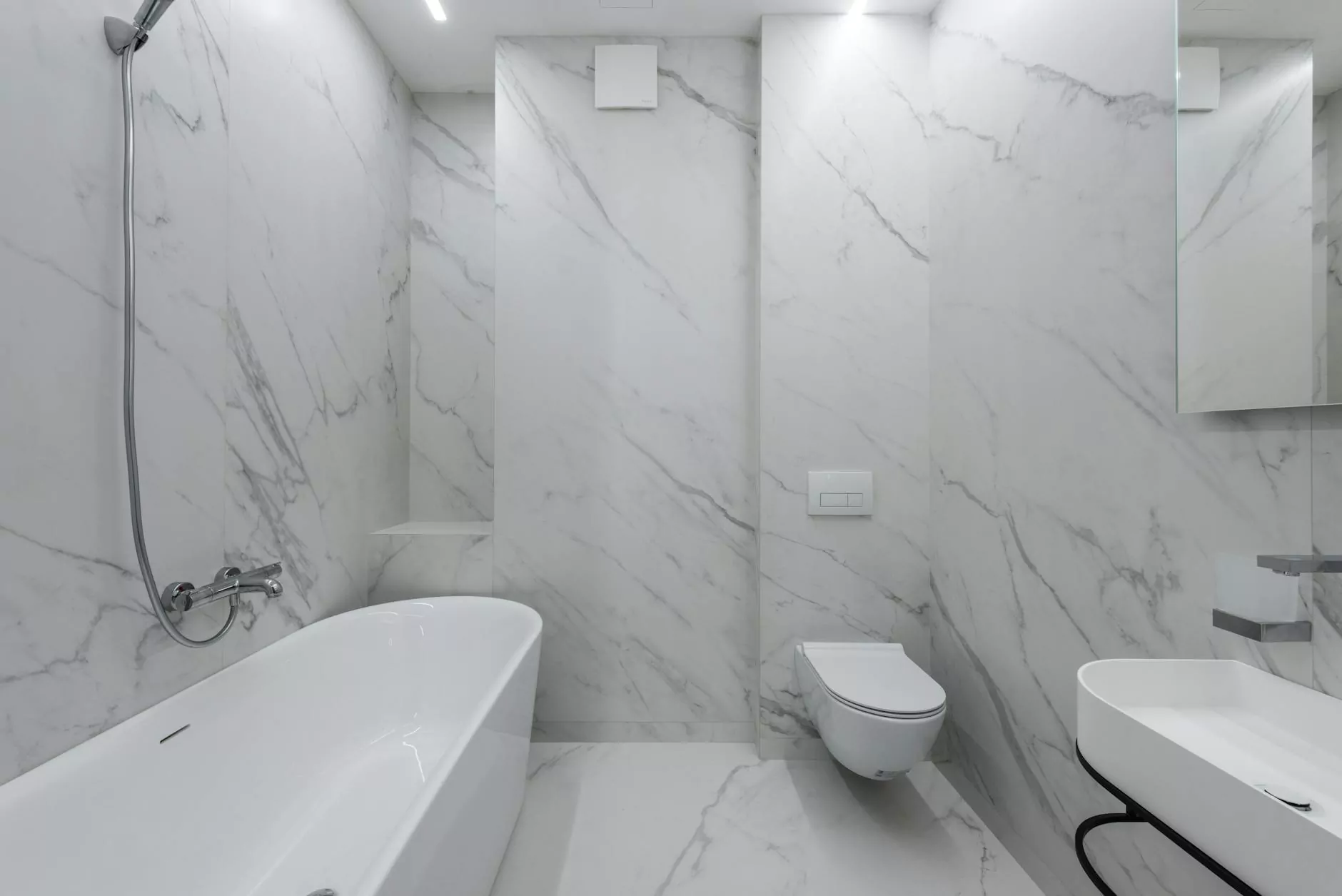 Transform Your Bathroom with Lucky Builders
Looking to renovate your bathroom and install a brand new tile floor? Look no further than Lucky Builders! With years of experience in the industry, we are the leading experts in bathroom remodeling and tile floor installation. Our team of highly skilled professionals is dedicated to delivering exceptional craftsmanship and creating beautiful spaces tailored to your needs.
Why Choose Lucky Builders for Your Bathroom Remodel Needs?
At Lucky Builders, we understand that your bathroom is a personal sanctuary and an essential part of your home. That's why we take pride in offering comprehensive solutions to meet your specific requirements.
1. Expert Design Assistance
Our team of talented designers will work closely with you to bring your vision to life. From selecting the perfect fixtures, tiles, and color schemes to optimizing space utilization, we ensure every aspect of your bathroom remodel is thoughtfully planned and executed.
2. High-Quality Craftsmanship
With Lucky Builders, you can rest assured that the construction of your dream bathroom is in the hands of skilled craftsmen. We employ advanced techniques and utilize top-quality materials to guarantee exceptional results that stand the test of time. Our attention to detail and commitment to excellence sets us apart from the competition.
3. Seamless Tile Floor Installation
Our expertise extends beyond bathroom remodeling. We specialize in tile floor installation, ensuring a seamless integration of style and durability. Whether you prefer ceramic, porcelain, marble, or any other material, our team will expertly install the flooring of your choice, transforming your bathroom into a stunning oasis.
Your One-Stop Solution for Bathroom Remodeling
At Lucky Builders, we take pride in offering a comprehensive range of services to cater to all your bathroom remodeling needs:
1. Layout and Design Planning
Our talented design team will work closely with you to create a functional and aesthetically pleasing bathroom layout. We understand the importance of maximizing space utilization while maintaining a cohesive design that reflects your personal style.
2. Fixture Selection and Installation
From luxurious freestanding tubs to modern showers and stylish vanities, we provide a wide selection of high-quality fixtures to suit your preferences. Our team will handle the installation with precision, ensuring everything fits seamlessly and operates flawlessly.
3. Tile and Flooring Solutions
Choose from an extensive range of tile options to enhance the beauty of your bathroom. Our experienced tile installers will meticulously place every tile, creating a visually stunning floor that complements your overall bathroom design.
4. Plumbing and Electrical Services
Our licensed professionals have the expertise to handle all plumbing and electrical requirements for your bathroom remodel. From installing new pipes and fixtures to ensuring proper lighting and electrical connections, we take care of every aspect of your project to guarantee safety and functionality.
Experience the Lucky Builders Difference
Choosing the right contractor for your bathroom remodel is essential. Lucky Builders sets itself apart with:
1. Excellent Customer Service
We prioritize our customers and strive to exceed their expectations. Our friendly and knowledgeable team will guide you through every step of the process, ensuring your complete satisfaction from initial consultation to project completion.
2. Timely and Efficient Execution
We understand the importance of timely project completion. Our team works diligently to meet established deadlines without compromising quality. We value your time and aim to minimize disruptions to your daily routine during the remodeling process.
3. Competitive Pricing
At Lucky Builders, we believe that top-quality craftsmanship should be accessible to everyone. We offer competitive pricing without compromising on the quality of our materials or services, making us the smart choice for your bathroom remodel.
Contact Lucky Builders Today for Your Bathroom Remodeling Needs!
Ready to transform your bathroom into a stunning oasis? Contact Lucky Builders today to discuss your project and schedule a consultation with our team of experts. Let us take your vision and turn it into reality!