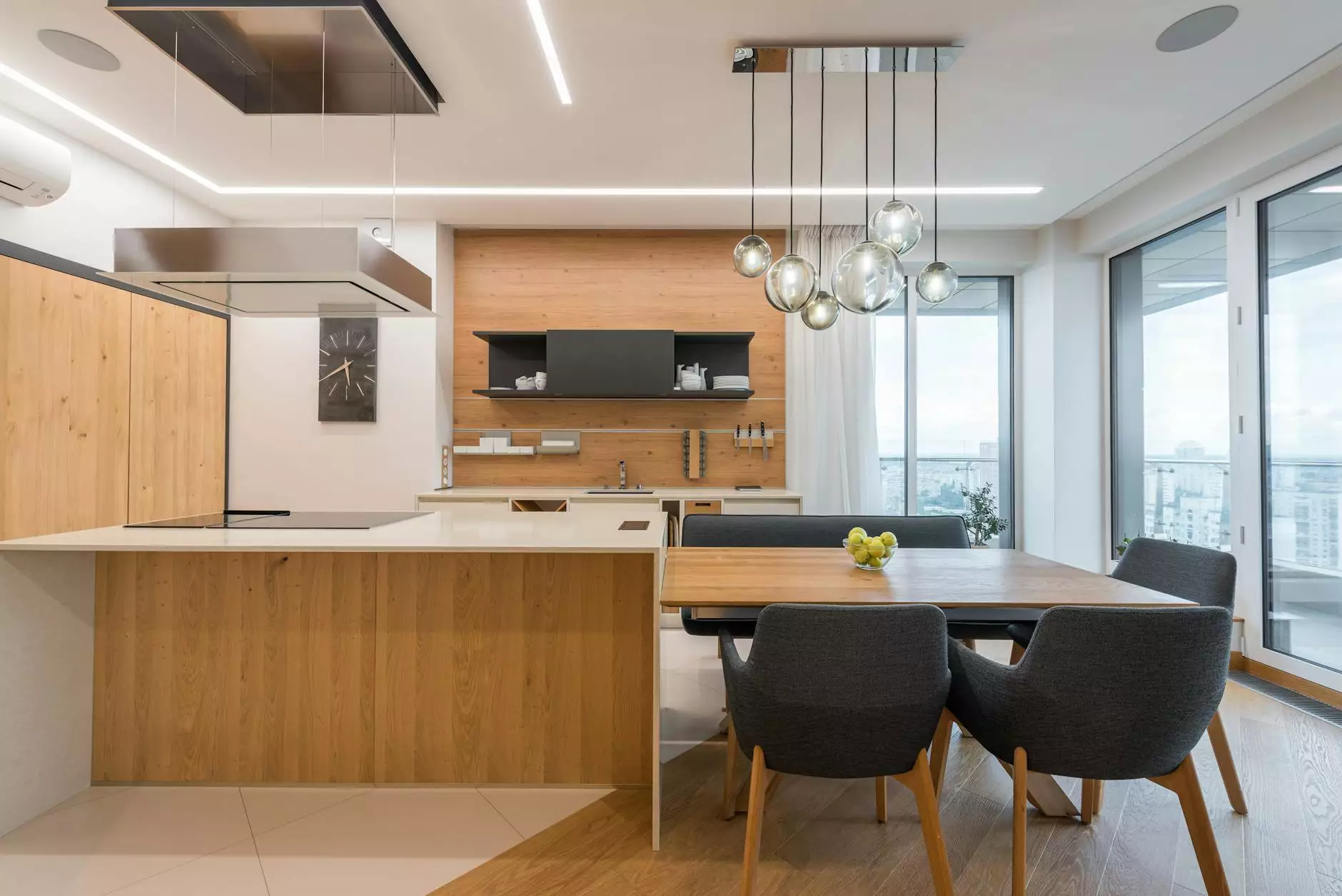 Introduction
Welcome to Krumdieck Ken, where we offer top-quality, innovative solutions for your kitchen needs. Our Shiny White Dishwasher Panel for frameless kitchen cabinets is designed to revolutionize the look of your kitchen, combining functionality with elegance.
Why Choose Our Shiny White Dishwasher Panel?
When it comes to upgrading your kitchen, every detail matters. Our Shiny White Dishwasher Panel is meticulously crafted with the finest materials to ensure durability and long-lasting performance. Here's why you should choose our panel:
Seamless Integration: The panel is specifically designed to seamlessly blend with your frameless kitchen cabinet, creating a cohesive and polished appearance.
Elegant Design: The shiny white finish of the panel adds a touch of sophistication to your kitchen, elevating its overall visual appeal.
High-Quality Materials: Our dishwasher panel is made from premium materials, guaranteeing both durability and resistance against daily wear and tear.
Easy Installation: We prioritize convenience for our customers, and our panel is designed for hassle-free installation, saving you time and effort.
Versatility: Our panel is suitable for a wide range of frameless kitchen cabinet designs, making it a versatile choice for various kitchen styles.
Enhance Your Kitchen Aesthetics
Your kitchen is the heart of your home, and it deserves the best. By choosing our Shiny White Dishwasher Panel, you can transform your kitchen into a space that radiates elegance and modernity. Our panel complements a variety of kitchen styles, including contemporary, minimalist, and transitional designs.
Durability and Longevity
We understand that investing in kitchen upgrades requires products that stand the test of time. Our Shiny White Dishwasher Panel is crafted using high-quality materials, ensuring its durability and resistance to scratches, stains, and other everyday damages. With proper care, our panel will maintain its pristine appearance for years to come.
Effortless Maintenance
Keeping your kitchen clean and presentable should never be a hassle. Our Shiny White Dishwasher Panel requires minimal maintenance, allowing you to focus on what matters most – enjoying your newly enhanced kitchen. Simply wipe it down with a mild cleaning solution to remove any dirt or smudges, and it will retain its glossy finish.
Installation Process
We understand that your time is valuable, and that's why we've made the installation process as simple as possible. Our Shiny White Dishwasher Panel comes with comprehensive installation instructions, guiding you through each step. If you prefer professional installation, our team is always ready to assist you.
Customer Satisfaction
At Krumdieck Ken, we prioritize customer satisfaction above all else. Our Shiny White Dishwasher Panel has been well-received by countless homeowners who have transformed their kitchens with our product. Here's what our customers love about our panel:
Stylish Appearance: Customers appreciate how our panel enhances the overall aesthetics of their kitchen, providing a clean and modern look.
Exceptional Quality: The durability and longevity of our panel have exceeded customer expectations, ensuring a lasting investment for their households.
Seamless Integration: Our panel's ability to seamlessly integrate with their frameless kitchen cabinets impressed customers, allowing for a cohesive design.
Value for Money: Many customers have stated that our panel provides excellent value for money, outperforming alternative products in terms of quality and design.
Conclusion
Elevate the aesthetics of your kitchen with our Shiny White Dishwasher Panel for frameless kitchen cabinets. Combining elegant design, high-quality materials, and easy installation, our panel is the perfect choice for homeowners who desire a stylish and functional kitchen. Trust Krumdieck Ken to deliver exceptional products that exceed your expectations. Order your Shiny White Dishwasher Panel today and transform your kitchen into a space that reflects your personal style.