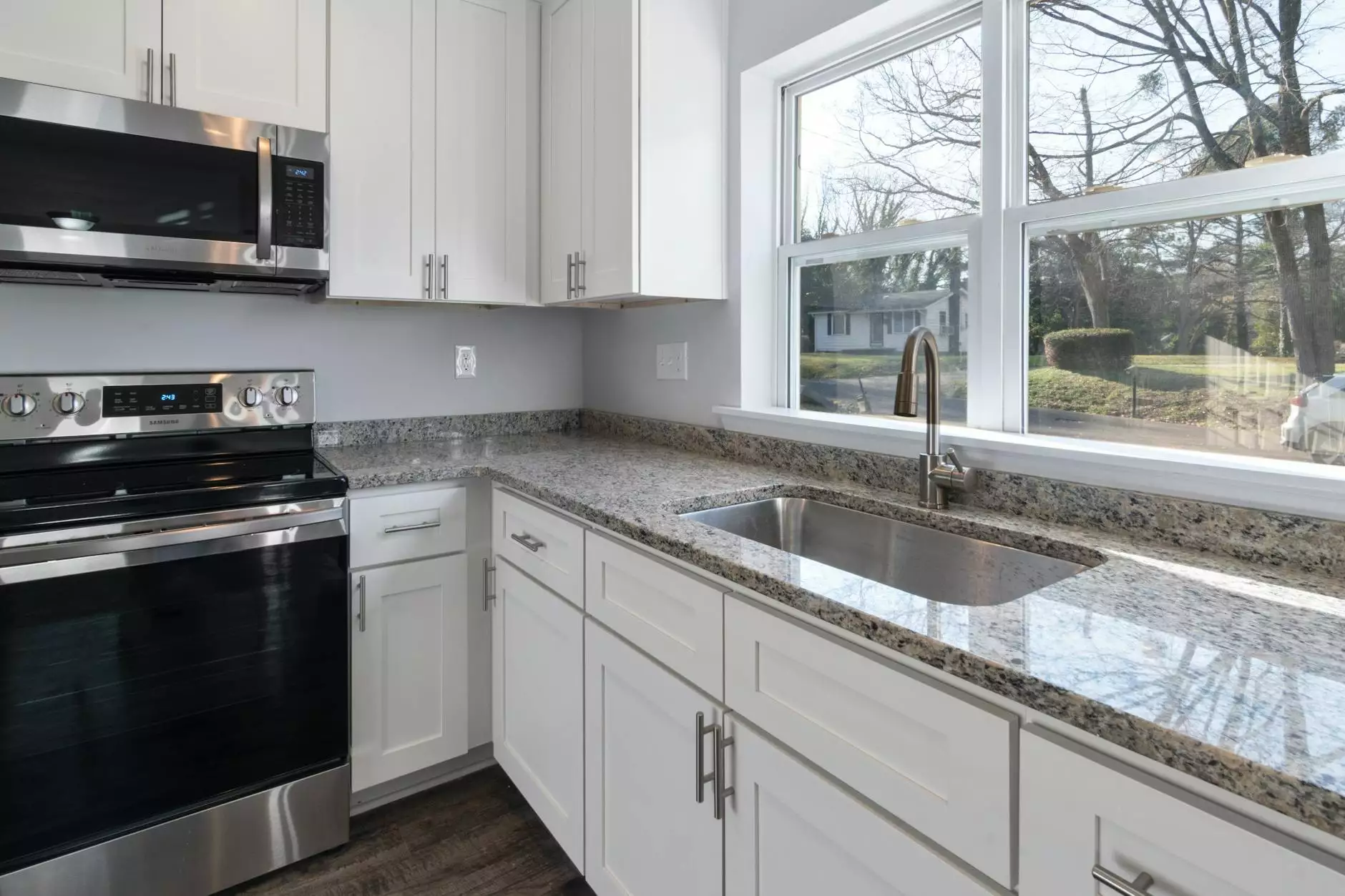 Uncover Timeless Elegance with Santa Cecilia Granite Countertop
Welcome to Krumdieck Ken, your trusted source for premier stone surfaces. Explore the captivating allure of our Granite 2cm Santa Cecilia Countertop. With its distinctive blend of warm tones and intricate patterns, this countertop option brings unmatched beauty to any space. Whether you are renovating your kitchen, bathroom, or any other area, Santa Cecilia Granite is a perfect choice.
The Finest Quality Countertop
At Krumdieck Ken, we understand the importance of superior craftsmanship. Our Granite 2cm Santa Cecilia Countertop is meticulously crafted from the highest quality natural stone. Each slab undergoes a rigorous inspection process to ensure that it meets our strict standards of excellence. This countertop is not only visually stunning but also built to withstand the test of time, providing durability and long-lasting beauty for years to come.
Unmatched Aesthetic Appeal
Santa Cecilia Granite presents a mesmerizing combination of warm golden tones, rich brown hues, and delicate specks of black and gray. The unique patterns and variations in color lend a touch of depth and character to every countertop slab. Whether your design style is traditional, contemporary, or somewhere in between, this granite countertop effortlessly enhances the overall aesthetics of your space.
Endless Design Possibilities
The versatility of Santa Cecilia Granite allows for endless design possibilities. Its timeless appeal complements a wide range of interior themes, ranging from classic to modern. Create a welcoming kitchen with a Santa Cecilia Granite countertop that pairs beautifully with wooden cabinetry. Alternatively, bring a touch of elegance to your bathroom by incorporating this stunning countertop into your vanity design. The possibilities are truly limitless, and our knowledgeable team is here to assist you in making the perfect selection for your project.
Why Choose Self Pick Up?
At Krumdieck Ken, we offer the option for self pick up of the Granite 2cm Santa Cecilia Countertop. We understand that some customers prefer the convenience and added control of picking up their orders directly from our location. This option allows you to personally inspect your countertop, ensuring its quality and that it meets your expectations. Additionally, self pick up eliminates the need for shipping, reducing the overall costs and ensuring a seamless process.
Experience Exceptional Customer Service
When you choose Krumdieck Ken, you can expect exceptional customer service every step of the way. Our friendly and knowledgeable staff is committed to providing you with a seamless and satisfying experience. From the moment you walk through our doors, we prioritize your needs, ensuring that you receive the assistance and guidance necessary to make informed decisions. We pride ourselves on delivering outstanding products and service, making us the preferred choice for discerning customers.
Visit Our Showroom Now
Step into our showroom and immerse yourself in a world of extraordinary stone surfaces. Discover the sheer beauty and versatility of Santa Cecilia Granite countertop. Our dedicated team will guide you through the selection process, addressing any queries you may have and assisting you in finding the perfect countertop solution for your project. Don't miss the opportunity to enhance your space with the breathtaking Granite 2cm Santa Cecilia Countertop from Krumdieck Ken.
Transform Your Space with Santa Cecilia Granite Countertop
Experience the ultimate transformation of your space with the Granite 2cm Santa Cecilia Countertop. Its unique blend of elegance, durability, and versatility sets it apart as an ideal choice for any residential or commercial project. At Krumdieck Ken, we are dedicated to delivering the finest stone surfaces and ensuring customer satisfaction. Visit us today and discover the timeless beauty of Santa Cecilia Granite.