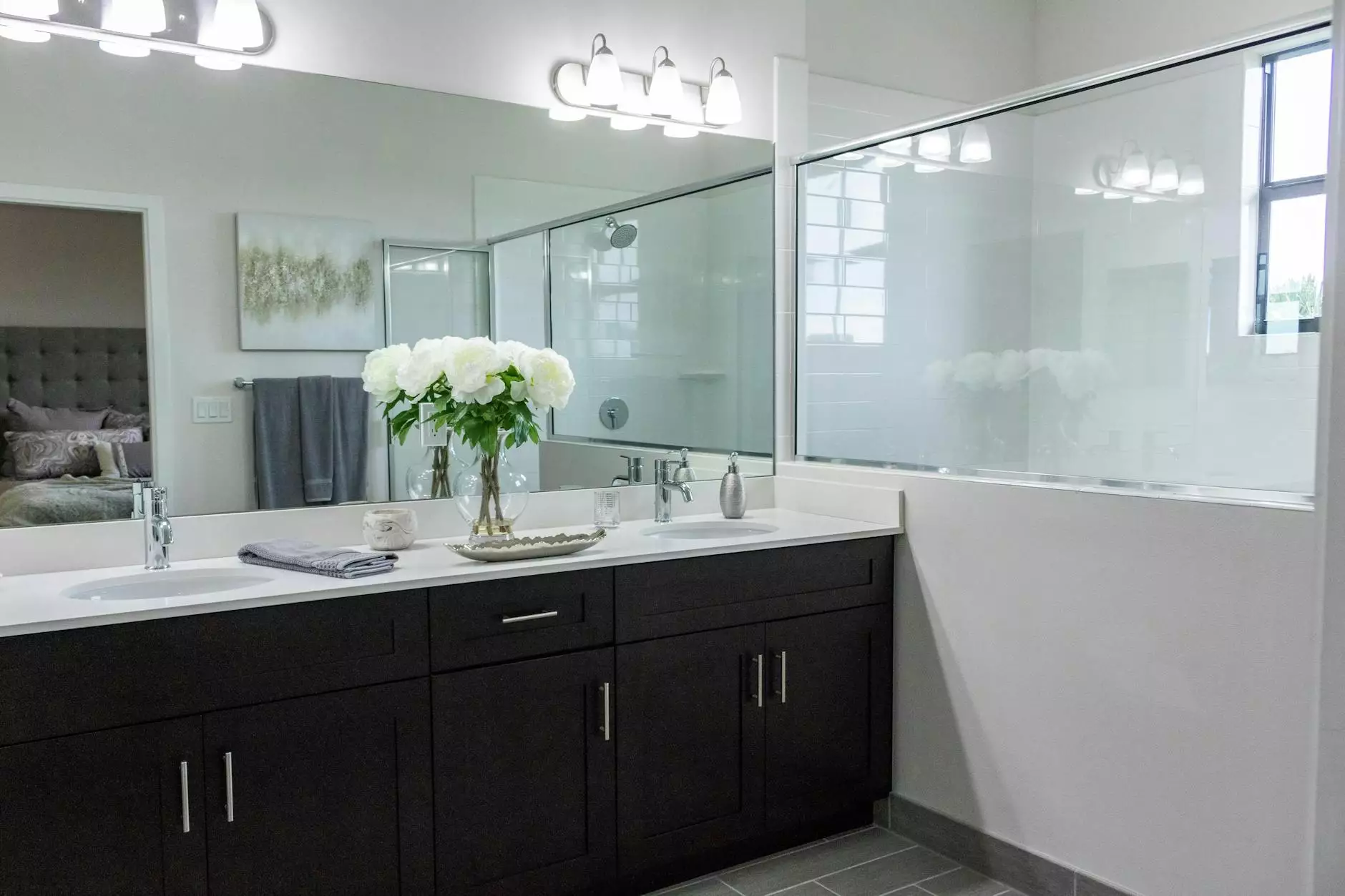 High-Quality 36 Vanity Cherry - Krumdieck Ken
Welcome to Krumdieck Ken, your trusted destination for premium bathroom fixtures and furniture. On this page, we showcase our exquisite 36 Vanity Cherry without sink and countertop, designed to elevate your bathroom's aesthetics and functionality to new heights. Whether you are remodeling or building a new bathroom, our vanity cabinets are perfect for those seeking timeless elegance and exceptional craftsmanship.
Elevate Your Bathroom with a Vanity Cabinet from Krumdieck Ken
At Krumdieck Ken, we understand the importance of creating a bathroom space that reflects your style and meets your needs. Our 36 Vanity Cherry without sink and countertop is a luxurious addition to any bathroom, offering ample storage and exquisite design details.
Superb Craftsmanship
Our 36 Vanity Cherry without sink and countertop is meticulously crafted by skilled artisans with a passion for perfection. Each piece is carefully constructed using the finest cherry wood, known for its durability and natural beauty. The attention to detail is evident in every aspect, from the smooth finish to the precision fittings.
Functional and Spacious
This vanity cabinet features three drawers that provide ample storage for your bathroom essentials. Whether it's towels, toiletries, or cleaning supplies, you'll have everything you need within easy reach. The spacious design allows for efficient organization, ensuring a clutter-free and soothing atmosphere in your bathroom.
Customizable Options
We believe in offering our customers the freedom to personalize their bathroom fixtures. Our 36 Vanity Cherry without sink and countertop is available in both left and right configurations, allowing you to choose the best option for your bathroom layout. Additionally, you can select from a range of finishes to complement your existing décor or create a stunning contrast.
Unmatched Versatility
The 36 Vanity Cherry without sink and countertop effortlessly blends classic elegance with modern functionality. Its versatile design makes it suitable for any bathroom style, whether traditional, transitional, or contemporary. The warm tones of the cherry wood add a touch of sophistication to your space, creating an inviting and serene atmosphere.
Why Choose Krumdieck Ken?
With numerous options available in the market, you might wonder why you should choose Krumdieck Ken for your bathroom needs. We take pride in offering the following to our valued customers:
Exceptional Customer Service
We prioritize customer satisfaction above everything else. Our knowledgeable and friendly team is here to assist you every step of the way, from product selection to after-sales support. We strive to make your shopping experience hassle-free and enjoyable.
Quality and Durability
Our vanity cabinets are built to last. We source only the highest-quality materials and employ precise manufacturing techniques to ensure longevity and durability. When you invest in a 36 Vanity Cherry without sink and countertop from Krumdieck Ken, you can rest assured that it will stand the test of time.
Wide Range of Options
Our collection of bathroom fixtures and furniture is extensive, catering to various tastes and preferences. Whether you're searching for a spacious vanity, a chic mirror, or stylish accessories, Krumdieck Ken has you covered. Explore our website to discover the perfect pieces to complete your dream bathroom.
Competitive Pricing
We believe that luxury and quality should be accessible to everyone. Our 36 Vanity Cherry without sink and countertop offers exceptional value for its craftsmanship and design. We strive to provide competitive pricing without compromising on the quality or aesthetics of our products.
Contact Us
Ready to enhance your bathroom with the 36 Vanity Cherry without sink and countertop? Reach out to our team today for further information, customization requests, or any other assistance. We're here to help you create a bathroom that combines elegance, functionality, and your personal style.
Call us at XYZ-1234 or email us at [email protected] to get started. Your dream bathroom awaits!