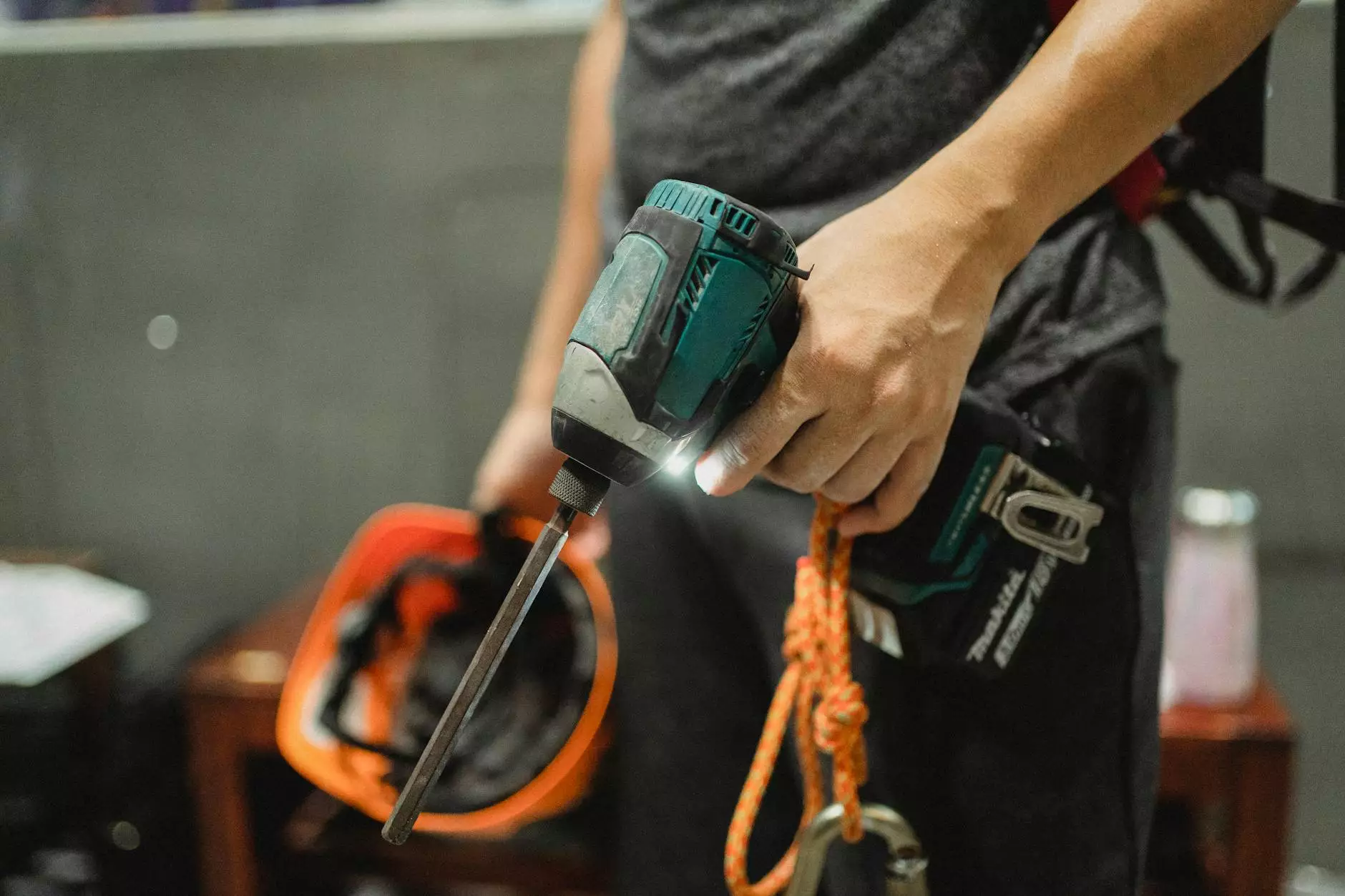 Transform Your Outdoor Space with High-Quality Deck Repair Services
If you're looking for the best deck repair contractors in Gresham to transform your outdoor space, look no further than Krumdieck Ken. We specialize in providing high-quality deck repair services that will not only enhance the aesthetic appeal of your deck but also ensure its longevity and safety.
Expert Deck Repair Services in Gresham
At Krumdieck Ken, we understand the importance of a well-maintained deck. Our team of experienced contractors is dedicated to providing exceptional deck repair services to homeowners in Gresham and the surrounding areas. Whether your deck needs minor repairs or extensive restoration, we have the expertise and skills to deliver outstanding results.
Comprehensive Deck Inspection and Assessment
Before starting any deck repair project, our team conducts a thorough inspection and assessment of the existing condition of your deck. This allows us to identify any structural issues, rotting or damaged components, loose or missing fasteners, or any other signs of wear and tear that may compromise the integrity of your deck.
Customized Repair Solutions
Once we have assessed the condition of your deck, we develop customized repair solutions tailored to meet your specific needs. Our deck repair services cover a wide range of issues, including:
Replacing damaged or rotted deck boards
Repairing or replacing loose or unstable railings
Fixing or replacing damaged support beams and posts
Addressing any structural issues and reinforcing weak areas of the deck
Treating and protecting the deck against moisture and weather damage
With our attention to detail and commitment to excellence, you can trust us to provide reliable and long-lasting deck repair solutions for your outdoor space.
The Benefits of Professional Deck Repair
Investing in professional deck repair services offers numerous benefits for homeowners in Gresham:
Enhanced Safety: A deteriorating deck can pose safety risks for you, your family, and your guests. Professional deck repair ensures that your deck is structurally sound and free from hazards.
Improved Aesthetics: Deck repair not only fixes any existing issues but also enhances the overall appearance of your outdoor space. With our expertise, we can restore your deck to its former glory.
Increased Deck Lifespan: Regular deck repair and maintenance extend the lifespan of your deck, saving you money in the long run by avoiding costly replacements.
Preservation of Property Value: A well-maintained deck adds value to your property and enhances its curb appeal. By keeping your deck in top condition, you are protecting your investment.
Why Choose Krumdieck Ken for Your Deck Repair Needs?
When it comes to deck repair contractors in Gresham, Krumdieck Ken stands out for several reasons:
Experience: With years of experience in the industry, we have refined our skills and expertise to deliver top-notch deck repair services.
Quality Craftsmanship: We take pride in our exceptional craftsmanship and attention to detail, ensuring that every deck repair project is completed to the highest standards.
Customer Satisfaction: Our ultimate goal is to exceed your expectations. We prioritize your satisfaction and work closely with you throughout the repair process to ensure your needs are met.
Competitive Pricing: We offer competitive pricing options without compromising on the quality of our deck repair services. We believe in providing value for your investment.
Timely Project Completion: We understand the importance of timely project completion. Count on us to complete your deck repair project efficiently and with minimal disruption.
Contact Krumdieck Ken for Exceptional Deck Repair Services in Gresham
Ready to transform your deck and create an inviting outdoor space? Contact Krumdieck Ken today for the best deck repair contractors in Gresham. Our team is here to listen to your needs, assess your deck, and provide the highest quality repair solutions to bring your vision to life.
Don't settle for less when it comes to your deck repair needs. Trust the experts at Krumdieck Ken to deliver outstanding results that will make your deck the envy of the neighborhood. Reach out to us today!