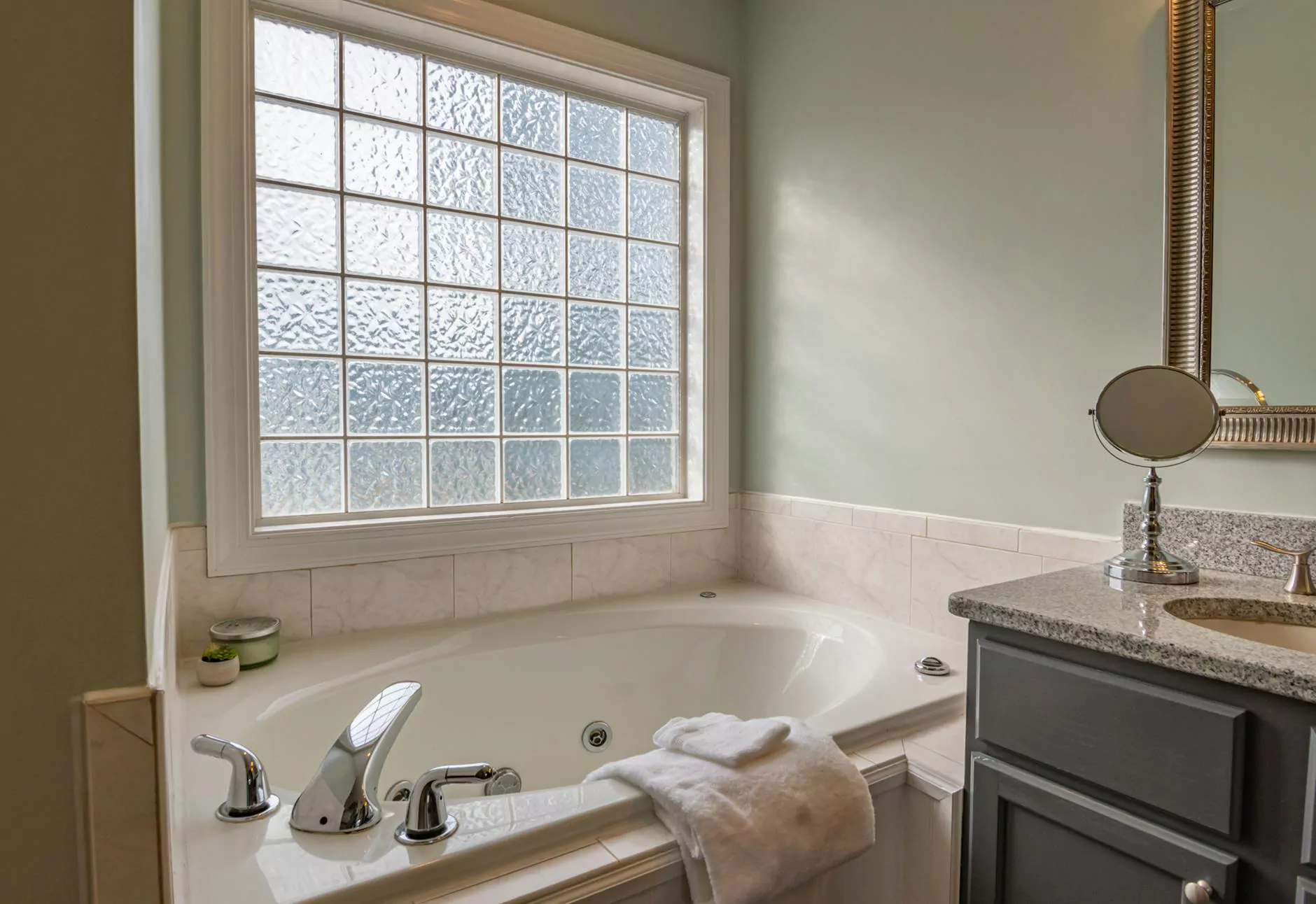 Welcome to Krumdieck Ken, your trusted source for high-quality kitchen cabinets. We are proud to present our Classic White 27 Inch Sink Base Cabinet - a perfect combination of style, functionality, and durability.
Beautiful Design, Functional Storage
Our Classic White 27 Inch Sink Base Cabinet is meticulously designed to enhance the aesthetic appeal of your kitchen. Crafted with precision and attention to detail, this cabinet adds a touch of elegance to any kitchen decor.
Featuring a clean and sleek white finish, our sink base cabinet blends seamlessly with various interior design styles. The timeless design ensures that it remains a statement piece for years to come.
But it's not just about looks - our sink base cabinet offers ample storage space for all your kitchen essentials. With its spacious interior, you can easily store your pots, pans, utensils, cleaning supplies, and more. Stay organized and keep your kitchen clutter-free.
Superior Quality and Durability
At Krumdieck Ken, we believe in providing products that last. Our Classic White 27 Inch Sink Base Cabinet is constructed using high-quality materials and expert craftsmanship. Rest assured, this cabinet is built to withstand the test of time.
The sturdy construction ensures stability and durability, making it capable of withstanding the demands of everyday kitchen use. The premium quality materials used in its manufacturing not only enhance its longevity but also make it resistant to moisture, stains, and scratches.
Investing in our sink base cabinet means investing in a reliable and long-lasting solution for your kitchen.
Easy Installation and Maintenance
Installing our Classic White 27 Inch Sink Base Cabinet is hassle-free, thanks to its user-friendly design. The pre-drilled holes and included hardware facilitate a seamless installation process.
Maintaining the cabinet's pristine appearance is a breeze. Simply wipe it down with a damp cloth and mild detergent to remove any dirt or stains. The quality finish ensures easy cleaning, allowing you to keep your kitchen looking fresh and inviting.
Why Choose Krumdieck Ken?
When it comes to kitchen cabinets, Krumdieck Ken is your go-to destination. We take pride in offering exceptional products that exceed your expectations. Here's why you should choose us:
Extensive Selection: Our wide range of cabinets caters to various needs and preferences. Find the perfect fit for your kitchen.
Uncompromising Quality: We never compromise on quality. Our cabinets are crafted using the finest materials, ensuring exceptional durability and performance.
Competitive Pricing: Enjoy competitive prices that provide excellent value for your money. Get the best without breaking the bank.
Expert Assistance: Our knowledgeable team is always ready to assist you in finding the ideal cabinet for your kitchen. We are here to help.
Customer Satisfaction: We prioritize customer satisfaction above all else. Your happiness is our top priority, and we strive to exceed your expectations.
Upgrade your kitchen with our Classic White 27 Inch Sink Base Cabinet. Experience the perfect blend of style, functionality, and quality. Shop now at Krumdieck Ken and transform your kitchen into the culinary haven you deserve.