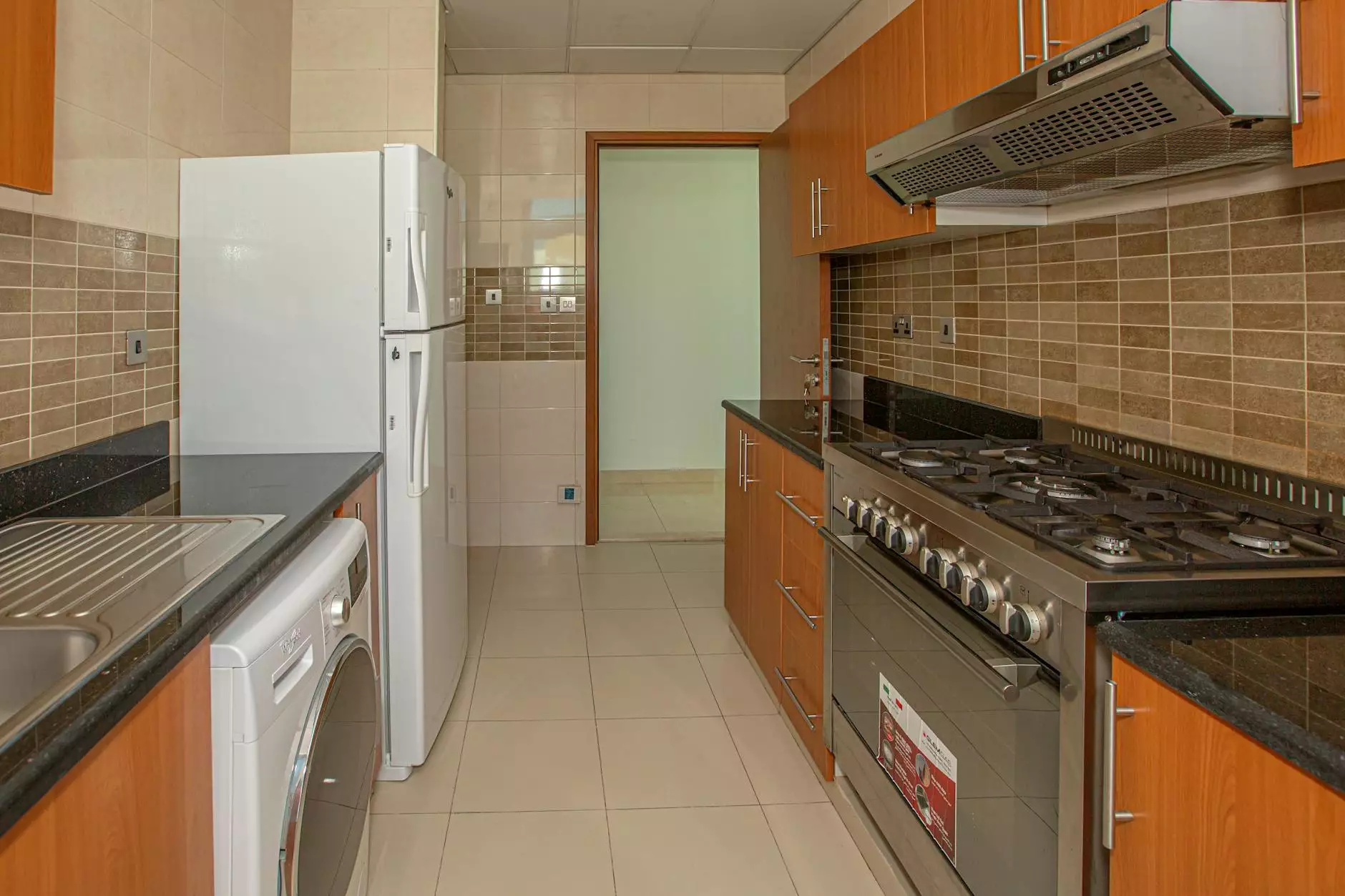 Welcome to Krumdieck Ken, your ultimate destination for premium kitchen cabinet accessories. We take pride in offering an extensive range of high-end products to elevate your kitchen's aesthetics and functionality. In this article, we introduce our Espresso Dishwasher Panel for Framed Kitchen Cabinet - an absolute must-have for any discerning homeowner looking to create a modern and sophisticated kitchen.
Why Choose Our Espresso Dishwasher Panel?
At Krumdieck Ken, we understand the importance of seamlessly integrating your dishwasher into your kitchen cabinetry. Our Espresso Dishwasher Panel offers a sleek solution that not only hides your dishwasher but also adds a touch of elegance to your kitchen design.
Here are some key features that make our Espresso Dishwasher Panel stand out among the rest:
1. Premium Quality Construction
Our Espresso Dishwasher Panel is crafted with the utmost attention to detail, using only the finest materials. Made from high-quality wood, it provides exceptional durability, ensuring that your panel will withstand daily use for years to come.
2. Seamless Integration:
The seamless integration of our Espresso Dishwasher Panel with your kitchen cabinet is what sets it apart. Designed to fit precisely within the framed kitchen cabinet, our panel creates a cohesive and uniform look, giving your kitchen a polished and sophisticated appearance.
3. Stylish and Versatile Design
The Espresso finish of our dishwasher panel adds a touch of contemporary elegance to your kitchen. Whether your kitchen boasts a modern or traditional aesthetic, our Espresso Dishwasher Panel effortlessly complements any style, providing a visually appealing focal point.
4. Easy Installation:
Installing our Espresso Dishwasher Panel is a breeze. With clear instructions and all the necessary hardware included, you can quickly and effortlessly transform your kitchen. Our panel is designed to fit a range of standard dishwasher sizes, making it a versatile option for various kitchen setups.
Transform Your Kitchen Today
Discover the endless possibilities our Espresso Dishwasher Panel brings to your kitchen. With its exceptional quality, sleek design, and easy installation, it's the perfect addition for homeowners who value both style and practicality.
Upgrade your kitchen with Krumdieck Ken's Espresso Dishwasher Panel for Framed Kitchen Cabinet! Transform your space into a haven of sophistication and functionality. Enhance your cooking experience and impress your guests with the cohesive and visually stunning design.
Don't settle for an ordinary dishwasher - choose our Espresso Dishwasher Panel and make a statement in your kitchen. Shop now at Krumdieck Ken.