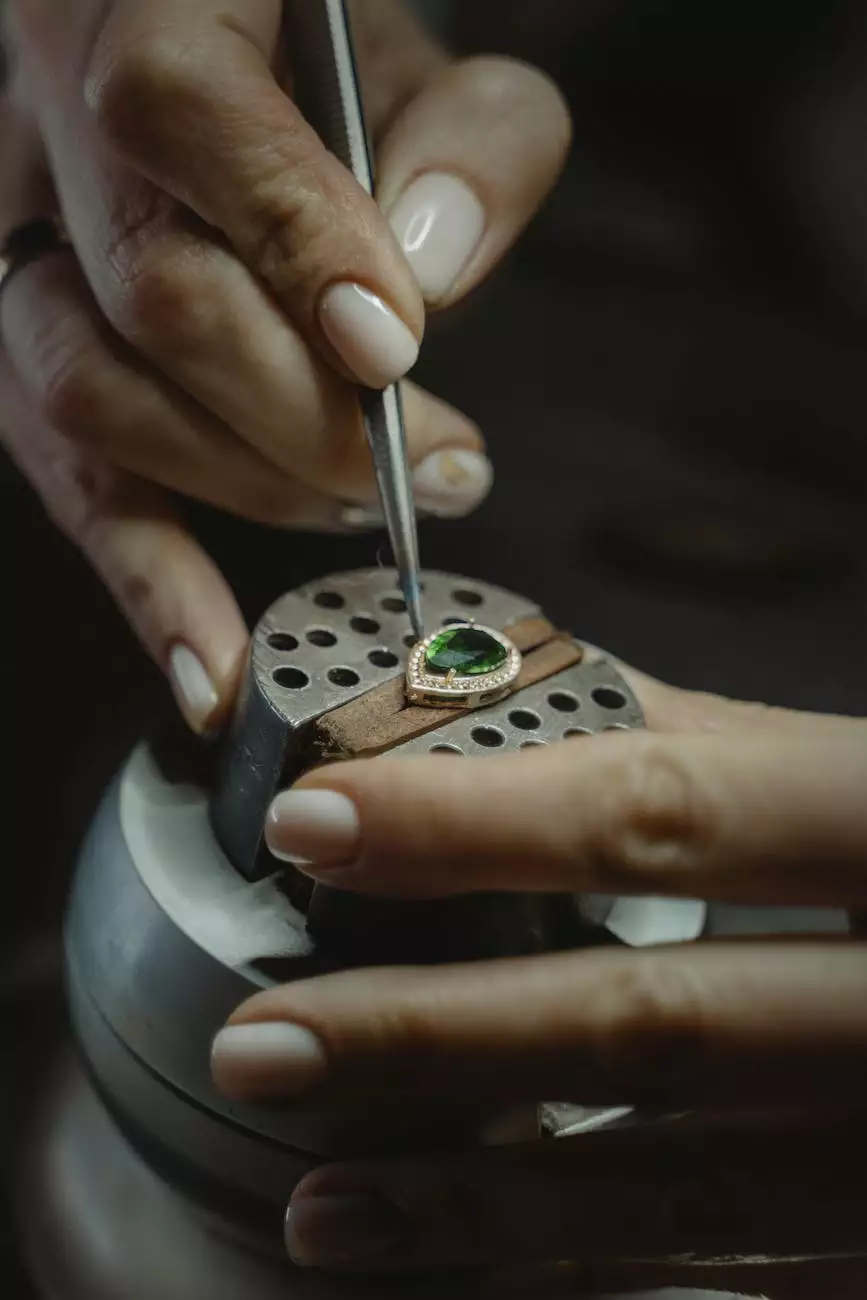 Welcome to Krumdieck Ken! We are delighted to present our exquisite Emerald Pearl Countertop - a true masterpiece of natural beauty. Handcrafted from the finest quality granite, this countertop will transform your kitchen or bathroom into a luxurious space that reflects your personal style.
Unleash the Elegance of Emerald Pearl
With its shimmering iridescent greens and silvers, the Emerald Pearl granite is unparalleled in its elegant appeal. The unique mix of subtle green hues and striking silver flecks creates a mesmerizing visual effect, making it a centerpiece of any room.
Uncompromising Quality
At Krumdieck Ken, we prioritize quality above all else. Our Emerald Pearl Countertop is crafted with meticulous attention to detail, ensuring durability, longevity, and resistance to scratches and heat. This countertop will withstand the test of time, maintaining its pristine elegance for years to come.
Transform Your Kitchen or Bathroom
Enhance the beauty and functionality of your kitchen or bathroom with our Emerald Pearl Countertop. Its sleek surface provides a perfect platform for food preparation, while its stunning aesthetics add a touch of luxury to any space. Whether you want to create a modern and chic ambiance or a classic and timeless look, this countertop is the perfect choice.
Self Pick Up Only
To ensure the utmost care and tailored service for our customers, we currently offer self pick up only for our Emerald Pearl Countertop. This allows you to personally inspect and collect your countertop, guaranteeing that it fulfills your expectations. Should you require assistance with transportation, our knowledgeable staff will be more than happy to provide guidance and support.
Why Choose Krumdieck Ken?
When it comes to granite countertops, Krumdieck Ken stands out as a trusted name in the industry. Here are just a few reasons why choosing us will exceed your expectations:
1. Extensive Selection
We offer a vast range of granite countertops, allowing you to find the perfect match for your home. Our collection includes various colors, patterns, and textures, ensuring that your countertop reflects your unique taste and style.
2. Superior Craftsmanship
Our team of skilled artisans takes pride in every piece they create. With years of expertise, we deliver unmatched craftsmanship, ensuring that your Emerald Pearl Countertop is a true work of art.
3. Exceptional Customer Service
At Krumdieck Ken, our customers always come first. Our dedicated and friendly team is here to assist you throughout your countertop selection process. From initial consultation to after-sales support, we strive to provide an exceptional customer experience.
4. Competitive Pricing
We believe that luxury should be accessible to everyone. That's why we offer competitive pricing without compromising on quality. With Krumdieck Ken, you can enjoy the elegance of Emerald Pearl Countertop at an affordable price.
Discover the Allure of Emerald Pearl Countertop Today
Unleash the full potential of your kitchen or bathroom with our breathtaking Emerald Pearl Countertop. Visit our showroom or browse our website to explore our extensive collection of granite countertops. If you have any questions or need assistance, don't hesitate to reach out to our knowledgeable team. At Krumdieck Ken, we are passionate about providing you with the highest quality products and exceptional service.