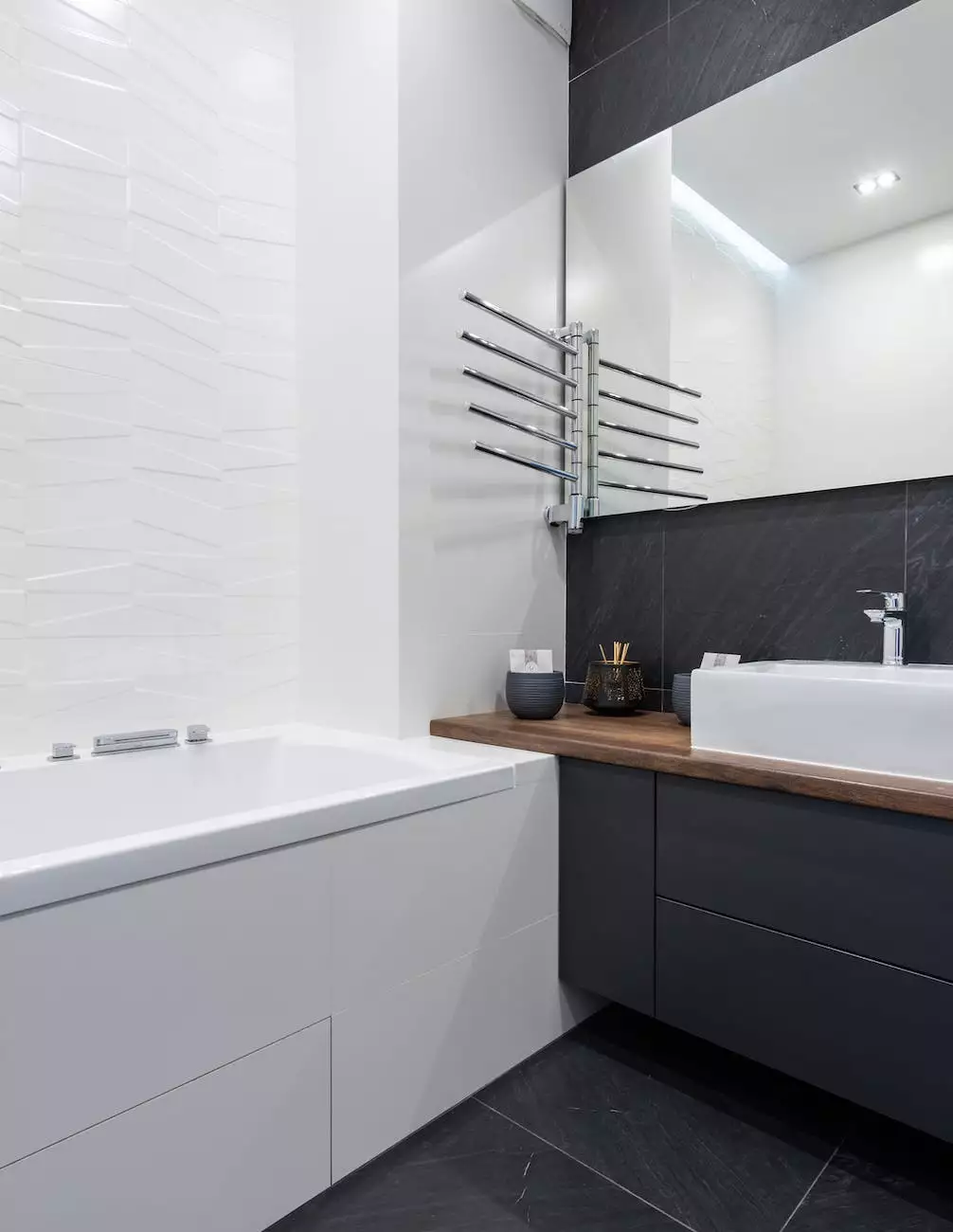 Enhance Your Kitchen with the Perfect Sink Base Cabinet
At Krumdieck Ken, we understand the importance of a well-designed and functional kitchen. That's why we offer the finest selection of high-quality sink base cabinets, including the Almond White 27 Inch Sink Base Cabinet. This exceptional cabinet combines style, durability, and functionality to elevate the overall look and feel of your kitchen space.
Expert Craftsmanship and Attention to Detail
Our Almond White 27 Inch Sink Base Cabinet is meticulously crafted by skilled artisans who are passionate about delivering exceptional quality. Each cabinet is constructed with precision and attention to detail, ensuring that it meets the highest standards of craftsmanship.
With its solid construction and durable materials, this sink base cabinet is built to withstand daily use in a busy kitchen. The almond white finish adds a touch of elegance, making it the perfect addition to both modern and traditional kitchen designs.
Functional and Convenient Features
The Almond White 27 Inch Sink Base Cabinet is designed with functionality in mind. It offers ample storage space to keep your kitchen essentials organized and within easy reach. The spacious cabinet allows for convenient storage of cleaning supplies, pots and pans, and other kitchen accessories.
Additionally, the cabinet features a dedicated area for your sink, providing a seamless and integrated look in your kitchen. The sink base cabinet is equipped with adjustable shelves, allowing you to customize the storage space according to your specific needs.
With its sturdy construction and thoughtful design, the Almond White 27 Inch Sink Base Cabinet offers both style and functionality, making it an ideal choice for any kitchen renovation or remodeling project.
Why Choose Krumdieck Ken?
When it comes to finding the perfect sink base cabinet for your kitchen, Krumdieck Ken is the name you can trust. We pride ourselves on delivering top-notch products that exceed customer expectations. Here are a few reasons why you should choose us:
High-Quality Materials: Our cabinets are made from premium materials that are built to last. We source only the finest materials to ensure durability and longevity.
Customizable Options: We offer a range of customization options to suit your unique style preferences. From hardware finishes to size variations, we have the flexibility to create your dream kitchen.
Expert Guidance: Our knowledgeable team is available to assist you in finding the perfect sink base cabinet that fits your specific requirements. We provide expert guidance from start to finish.
Exceptional Customer Service: Customer satisfaction is our top priority. We strive to provide an exceptional buying experience, ensuring that you are delighted with your purchase.
Transform Your Kitchen with the Almond White 27 Inch Sink Base Cabinet
If you're ready to elevate the style and functionality of your kitchen, the Almond White 27 Inch Sink Base Cabinet from Krumdieck Ken is the perfect choice. Let us help you create a kitchen that you'll love spending time in. Browse our collection now and find the ideal sink base cabinet for your home!