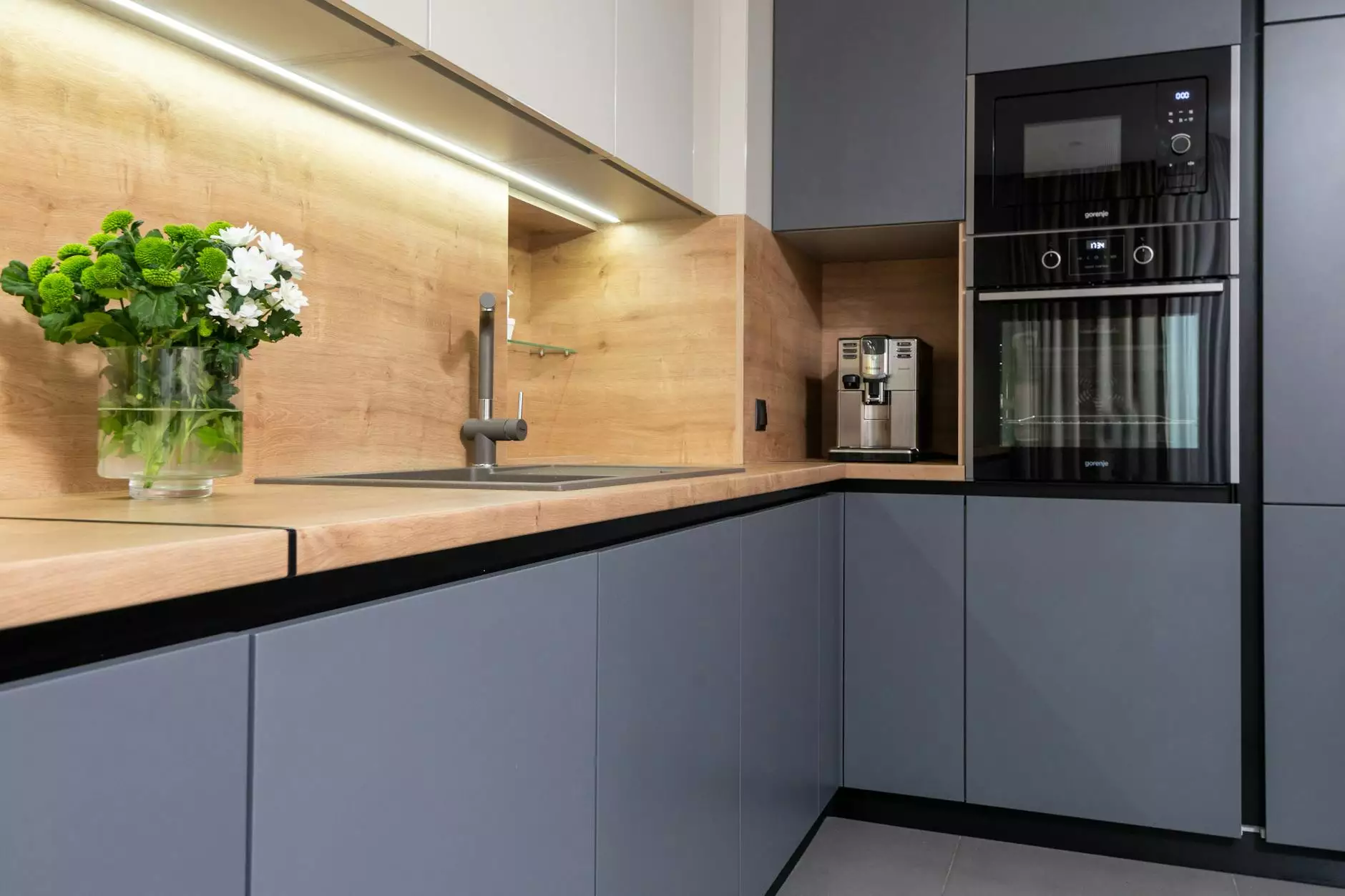 Upgrade Your Kitchen with the Athens Dishwasher Panel
Welcome to Krumdieck Ken, your go-to destination for premium kitchen cabinet solutions. If you're looking for a stylish and functional addition to your frameless kitchen cabinet, our Athens Dishwasher Panel is the ideal choice. With its sleek design and durable materials, this panel will elevate the overall aesthetic of your kitchen while providing a reliable solution for integrating your dishwasher seamlessly.
Modern Design and Superior Quality
At Krumdieck Ken, we understand the importance of a well-designed kitchen that reflects your personal style. Our Athens Dishwasher Panel features a modern and minimalist design that effortlessly complements any contemporary kitchen decor. Crafted from high-quality materials, this panel is built to withstand daily use and retain its elegant appearance for years to come.
Seamless Integration
Integrating a dishwasher into your frameless kitchen cabinet can often be challenging, but with the Athens Dishwasher Panel, the process becomes effortless. Our panel is specifically designed to fit seamlessly with most standard dishwasher models, ensuring a perfect match. By adding this panel, you can create a cohesive and polished look in your kitchen without compromising on functionality.
Easy Installation Process
Installing the Athens Dishwasher Panel is quick and hassle-free. Our expert team has crafted a simple step-by-step guide to assist you with the installation process. Additionally, we provide all the necessary hardware and instructions, saving you time and effort. Upgrade your kitchen with confidence, knowing that our panel is not only visually appealing but also easy to install.
Benefits of the Athens Dishwasher Panel
By choosing the Athens Dishwasher Panel for your frameless kitchen cabinet, you'll enjoy a range of benefits that enhance both the functionality and style of your kitchen:
Elevated Aesthetic:
The sleek and modern design of the Athens Dishwasher Panel instantly elevates the visual appeal of your kitchen. Say goodbye to unsightly gaps or mismatched elements, and welcome a cohesive and stylish look.
Maximized Space:
Our dishwasher panel allows for efficient space utilization by seamlessly integrating your dishwasher within the cabinet structure. This ensures that every inch of your kitchen is optimized, enabling you to make the most of your available space.
Easy Maintenance:
The Athens Dishwasher Panel is not only visually appealing but also designed for easy maintenance. Its high-quality materials are resistant to stains and scratches, making cleanup a breeze. Spend less time worrying about cleaning and more time enjoying your kitchen.
Enhanced Durability:
Investing in a durable dishwasher panel is crucial for long-term satisfaction. Our Athens Dishwasher Panel is crafted with durability in mind, ensuring it can withstand the demands of daily use without compromising on its appearance or functionality. Enjoy peace of mind knowing that your panel is built to last.
Conclusion
Upgrade your frameless kitchen cabinet with the Athens Dishwasher Panel from Krumdieck Ken and experience the perfect blend of style and functionality. With its modern design, effortless integration, and high-quality construction, this panel is a must-have addition for any homeowner looking to enhance their kitchen. Explore our range of premium kitchen cabinet solutions today and elevate the heart of your home with style.