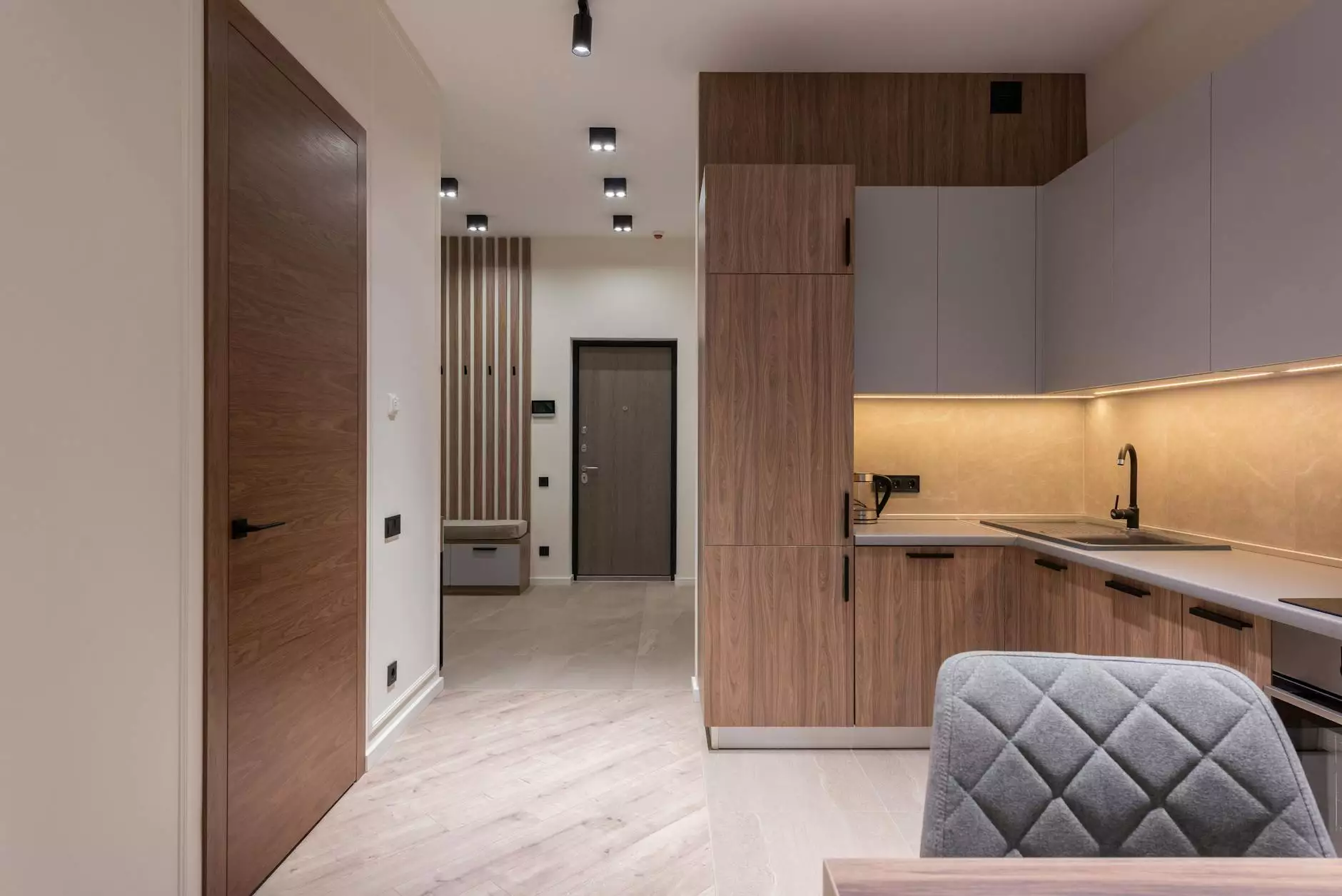 Enhance Your Kitchen with the Cognac 30 Inch Wall Stove Cabinet
Welcome to Krumdieck Ken! We are thrilled to introduce the exceptional Cognac 30 Inch Wall Stove Cabinet, designed to elevate your kitchen experience. Our high-end cabinet is meticulously crafted to combine functionality, style, and durability, making it the perfect addition to your cooking space.
The Perfect Blend of Style and Functionality
The Cognac 30 Inch Wall Stove Cabinet is a masterpiece that seamlessly integrates into your kitchen, creating a stunning focal point. Crafted from premium materials, its rich cognac finish exudes elegance and complements a variety of kitchen designs, from traditional to modern.
Featuring a spacious storage area, this cabinet offers ample space for your kitchen essentials. From pots and pans to cooking utensils, everything can be neatly organized and easily accessible. With adjustable shelves, you have the flexibility to customize the storage to your specific needs.
Durable and Long-lasting
At Krumdieck Ken, we understand the importance of durability and longevity in your kitchen cabinetry. That's why the Cognac 30 Inch Wall Stove Cabinet is built to withstand the test of time. Constructed with precision, this cabinet is designed to handle daily wear and tear, ensuring its magnificent appearance for years to come.
The solid construction guarantees stability and sturdiness, giving you peace of mind while cooking. Our expert craftsmanship ensures that each detail is meticulously executed, resulting in a cabinet that not only looks exceptional but also performs flawlessly.
Easy Installation and Maintenance
Installing the Cognac 30 Inch Wall Stove Cabinet is a breeze, thanks to our thoughtful design. With detailed instructions and all the necessary hardware included, you can have it set up in no time. Our cabinets are tailored to fit seamlessly alongside your existing kitchen appliances and fixtures.
In terms of maintenance, this cabinet requires minimal effort. Simply wipe it down with a soft cloth and mild detergent to keep it looking as good as new. The high-quality finish resists stains and scratches, making cleaning a hassle-free task.
Why Choose the Cognac 30 Inch Wall Stove Cabinet?
When it comes to finding the perfect wall stove cabinet for your kitchen, the Cognac 30 Inch Wall Stove Cabinet stands out from the competition. Here are some reasons why:
Exceptional Design: The rich cognac finish and timeless design make this cabinet a statement piece in your kitchen.
Ample Storage: With its spacious interior and adjustable shelves, you can store all your kitchen essentials conveniently.
Durable Construction: Crafted with precision using high-quality materials, this cabinet is built to last.
Easy Installation: The included instructions and hardware make installation a hassle-free experience.
Low Maintenance: The cabinet's stain and scratch-resistant finish make it effortless to keep clean.
Your Dream Kitchen Awaits
Revamp your kitchen with the Cognac 30 Inch Wall Stove Cabinet from Krumdieck Ken. Experience the perfect blend of style, functionality, and durability that will enhance your cooking area like never before. Place your order today and transform your kitchen into the culinary haven you've always dreamed of!