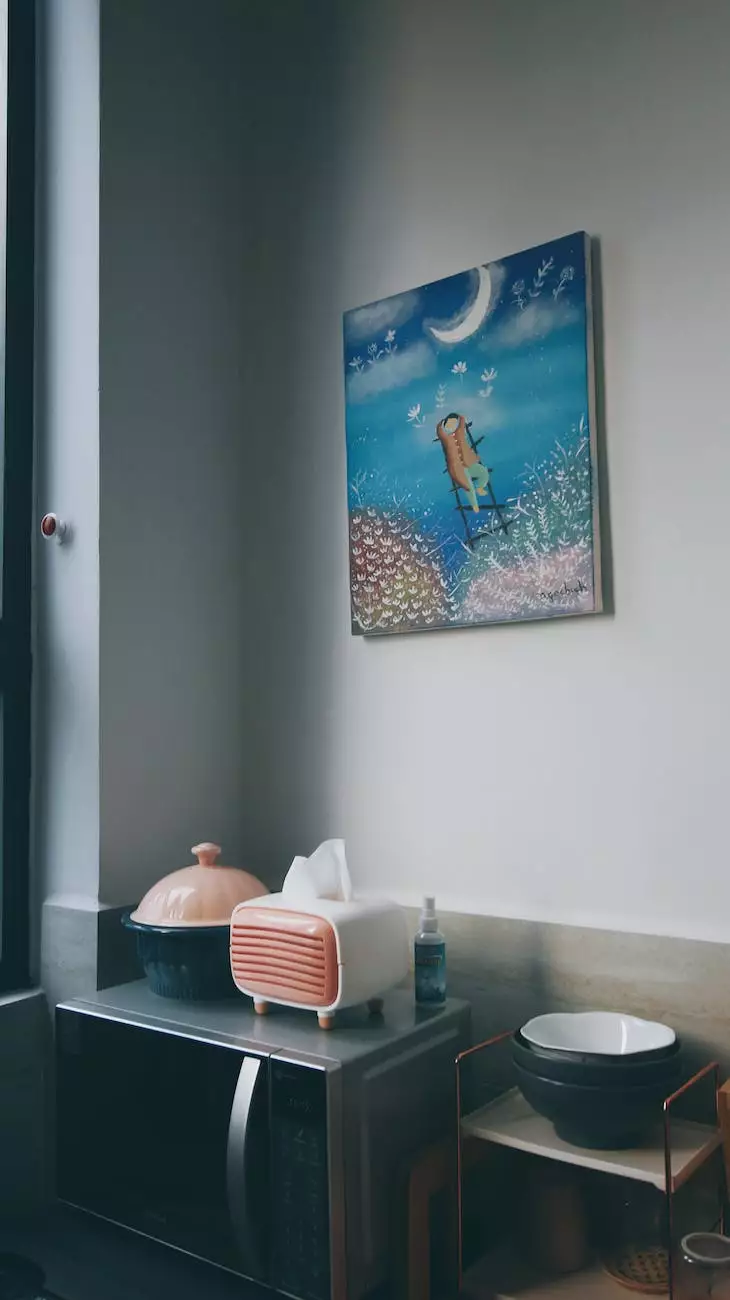 Welcome to the world of Krumdieck Ken, where exquisite craftsmanship meets cutting-edge design. We proudly present our latest creation - the Tall 18 - Pure White 18 Inch Pantry Cabinet, a must-have addition to your dream kitchen. This high-end pantry cabinet combines elegance, practicality, and durability, offering you the perfect blend of style and functionality.
Elevate Your Kitchen Storage
Your kitchen is the heart of your home, and we understand the importance of having a well-organized space without compromising on style. With the Tall 18 - Pure White 18 Inch Pantry Cabinet, you can elevate your kitchen storage to new heights. Say goodbye to cluttered countertops and messy cabinets with this spacious pantry that provides ample room for all your cooking essentials.
Unparalleled Design
Designed to be both visually stunning and highly functional, our Tall 18 - Pure White 18 Inch Pantry Cabinet will effortlessly blend into any kitchen decor. The clean lines and sleek white finish add a touch of elegance, creating a timeless aesthetic that will never go out of style. Whether you have a modern, contemporary, or traditional kitchen, this pantry will seamlessly integrate, enhancing the overall beauty of your space.
Optimal Storage Capacity
At Krumdieck Ken, we understand the importance of maximizing storage without compromising on space. The Tall 18 - Pure White 18 Inch Pantry Cabinet offers a generous storage capacity, making it perfect for storing pantry staples, appliances, cookware, and more. With adjustable shelves and multiple compartments, you can easily customize the pantry to suit your specific needs. No more struggling to find the ingredients you need or dealing with cramped storage spaces.
Robust Construction
Quality is at the forefront of everything we do. The Tall 18 - Pure White 18 Inch Pantry Cabinet is meticulously crafted using premium materials to ensure long-lasting durability. Our team of skilled artisans pays attention to every detail, resulting in a product that is built to withstand the test of time. You can trust that our pantry cabinet will remain sturdy and reliable for years to come, making it a wise investment for your kitchen.
Seamless Functionality
Not only does our pantry cabinet offer ample storage space, but it also ensures seamless functionality. The doors feature smooth gliding mechanisms, allowing for effortless opening and closing. With soft-close hinges, you can bid farewell to slamming doors and enjoy a quieter kitchen experience. The adjustable shelves provide versatility, enabling you to customize the interior to accommodate items of various sizes.
Transform Your Kitchen
With the Tall 18 - Pure White 18 Inch Pantry Cabinet, you have the opportunity to transform your kitchen into a stylish and functional space that caters to your organizational needs. Imagine having everything you need at your fingertips, neatly arranged and easily accessible. Whether you are a passionate home cook, a busy parent, or a culinary enthusiast, this pantry cabinet will revolutionize your kitchen experience.
Effortless Installation
We understand that your time is valuable, which is why we have designed the Tall 18 - Pure White 18 Inch Pantry Cabinet for easy installation. Our comprehensive installation guide provides step-by-step instructions, ensuring a hassle-free setup process. Should you require any assistance, our dedicated customer support team is always ready to help. We are committed to making your journey with us as seamless as possible.
Bring Your Vision to Life
At Krumdieck Ken, we believe that every kitchen should be a reflection of its owner's personality and style. The Tall 18 - Pure White 18 Inch Pantry Cabinet is a canvas waiting for your creative touch. Whether you prefer a minimalist approach or wish to incorporate bold colors and accessories, this pantry cabinet will effortlessly adapt, allowing you to bring your vision to life. Let your kitchen shine with a touch of elegance and sophistication.
Experience Excellence with Krumdieck Ken
For over a decade, Krumdieck Ken has been synonymous with exceptional craftsmanship and unparalleled quality. Our commitment to excellence shines through in every product we create, and the Tall 18 - Pure White 18 Inch Pantry Cabinet is no exception. With its functional design, durable construction, and timeless elegance, it is the epitome of luxury kitchen storage. Experience the Krumdieck Ken difference and elevate your kitchen to new heights today.
Generous storage capacity for pantry staples, appliances, and more
Adjustable shelves and multiple compartments for customizable organization
Sleek white finish and elegant design to complement any kitchen decor
Smooth gliding doors with soft-close hinges for effortless functionality
Robust construction using premium materials for long-lasting durability
Hassle-free installation with comprehensive installation guide
Personalize your kitchen with endless creative possibilities
Experience excellence with Krumdieck Ken's craftsmanship and quality
Invest in the Tall 18 - Pure White 18 Inch Pantry Cabinet and take your kitchen storage to new heights. Explore our website now and discover the perfect addition to your dream kitchen. Transform your cooking space into a haven of style and organization, where functionality meets elegance. Experience the luxury of Krumdieck Ken and create a kitchen that truly reflects your unique personality and taste.