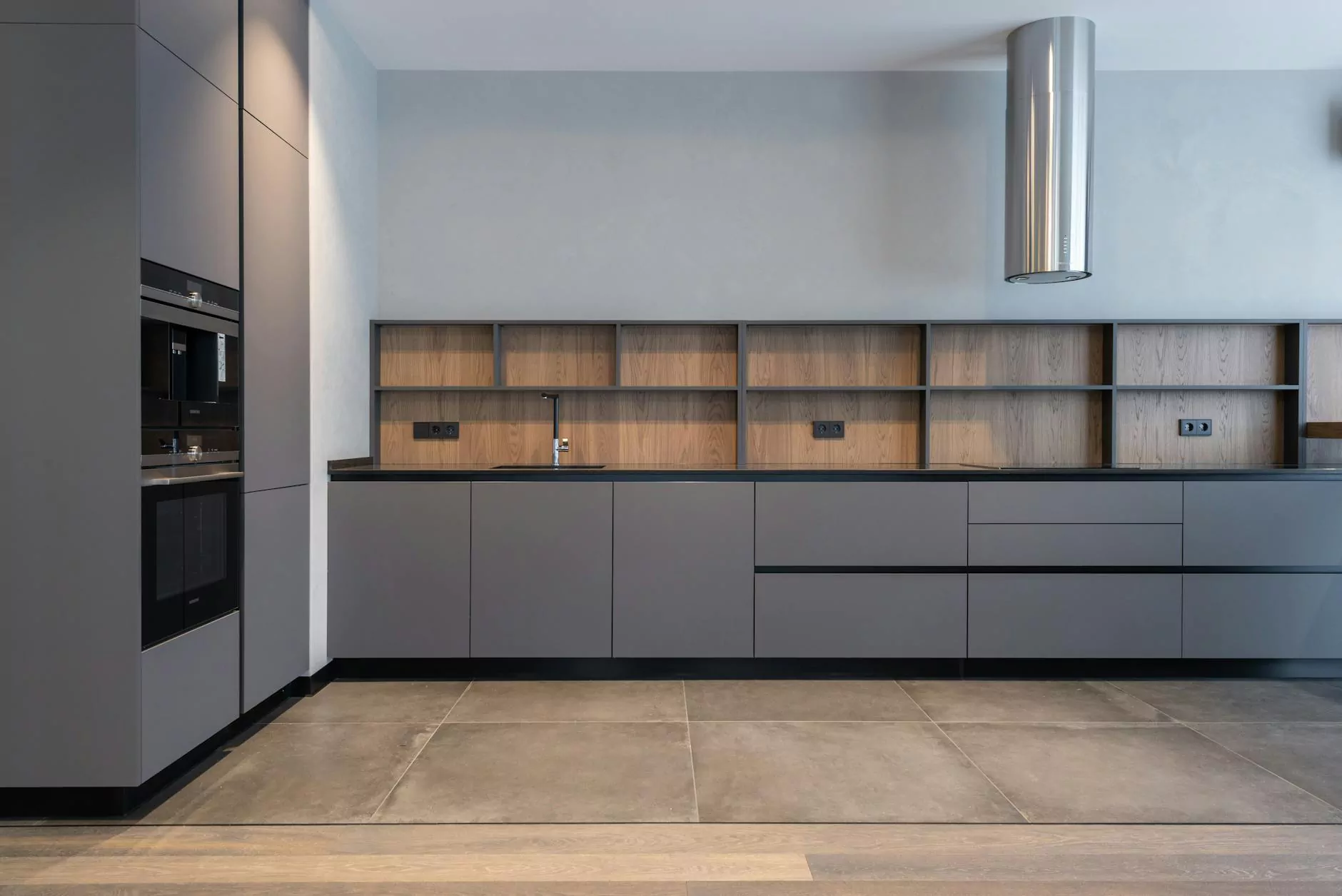 Introduction
Welcome to Krumdieck Ken, your trusted destination for premium kitchen cabinets. We are proud to present our exceptional Pure Grey 24 Inch Sink Base Cabinet, a stunning addition to any modern kitchen. Designed with meticulous attention to detail, this cabinet offers an ideal balance of functionality and style, elevating your kitchen experience to a whole new level.
Unmatched Quality and Durability
At Krumdieck Ken, we understand the importance of reliable and long-lasting kitchen cabinets. Our Pure Grey 24 Inch Sink Base Cabinet is built to withstand the test of time. Crafted using high-quality materials and advanced manufacturing techniques, it is incredibly sturdy and resistant to wear and tear. With proper care, this sink base cabinet will serve you for years to come.
Elegant Design
Featuring a sleek and modern design, our Pure Grey 24 Inch Sink Base Cabinet effortlessly enhances the aesthetic appeal of your kitchen. Its clean lines and minimalist silhouette contribute to a timeless and sophisticated look. Whether you have a contemporary or traditional kitchen, this cabinet will seamlessly blend in, creating a visually pleasing space.
Spacious and Functional
The Pure Grey 24 Inch Sink Base Cabinet offers ample storage space, perfect for accommodating all your kitchen essentials. Its well-thought-out interior design provides convenient and organized storage solutions, ensuring easy access to your items. Say goodbye to cluttered countertops and enjoy a clutter-free kitchen, where everything has its place.
Optimized Space Utilization
We understand the value of every inch in your kitchen, which is why our Pure Grey 24 Inch Sink Base Cabinet is designed to optimize space utilization. The cabinet's dimensions are meticulously calculated to fit seamlessly into your kitchen layout, making the most out of your available space. It is a practical choice for both small and large kitchens alike.
Easy Installation
Worried about complicated installation processes? Don't be! Our Pure Grey 24 Inch Sink Base Cabinet is designed for hassle-free installation. With clear instructions and all the necessary hardware included, you can confidently set up your new cabinet without any difficulties. Enjoy a seamless installation experience and start enjoying your new kitchen addition.
Enhance Your Kitchen Today
Add a touch of elegance and functionality to your kitchen with the Pure Grey 24 Inch Sink Base Cabinet from Krumdieck Ken. Explore our website to discover more exceptional kitchen cabinets and accessories that will transform your cooking space into a haven of culinary delight. Shop with us today and experience the difference for yourself!