Mold Removal Services by Krumdieck Ken
Oct 5, 2022
Pest Control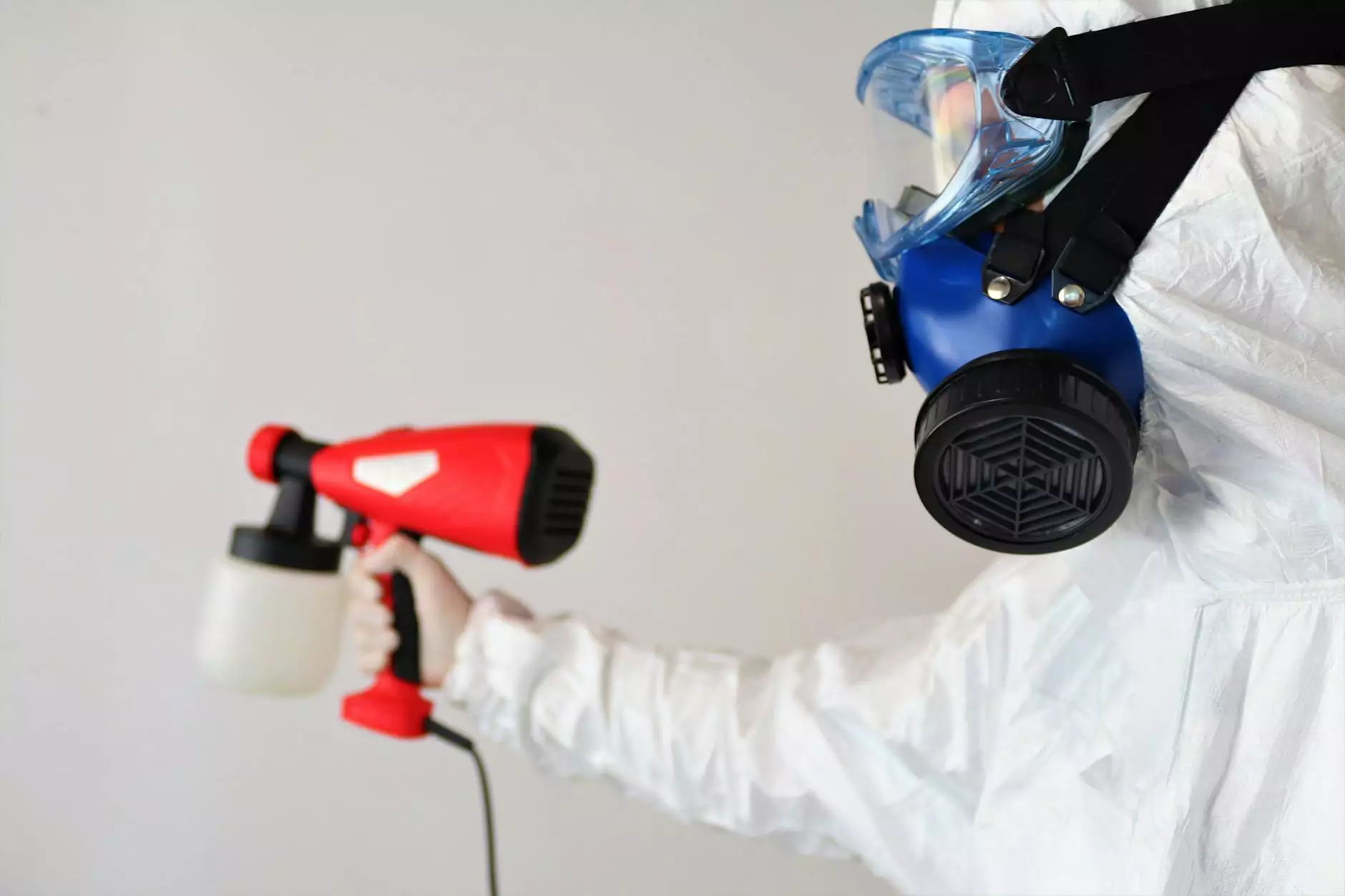 Why Mold Remediation Is Important
Mold can be a serious threat to your home's structural integrity and the health of your loved ones. It can spread rapidly and release spores that can cause respiratory problems and allergic reactions. That's why it's crucial to address mold issues promptly and effectively. At Krumdieck Ken, we understand the importance of mold remediation and offer top-notch services to safeguard your home.
Our Expert Mold Removal Process
When you choose Krumdieck Ken for mold removal, you can rest assured knowing that you're opting for the best in the industry. Our meticulous process is designed to identify and eliminate mold at its source, ensuring a thorough and long-lasting solution.
1. Mold Inspection and Assessment
Our certified technicians begin by conducting a comprehensive mold inspection to identify the extent of the problem. We use advanced techniques and equipment to detect hidden mold and assess the level of contamination. This helps us develop a tailored plan to address the specific mold issues in your home.
2. Containment and Preventive Measures
Effective mold removal requires proper containment to prevent cross-contamination. Our team uses industry-leading techniques to create barriers and isolate affected areas, ensuring that mold spores are contained and do not spread to other parts of your home during the removal process.
3. Mold Removal and Remediation
Once containment is established, our experts employ specialized tools and techniques to safely remove the mold. We eliminate mold colonies and treat contaminated surfaces to prevent regrowth. Our team follows strict safety protocols to protect both you and our technicians throughout the process.
4. Repair and Restoration
After mold removal, we focus on restoring your home to its pre-mold condition. Our skilled technicians repair any damaged structures and ensure proper ventilation to discourage future mold growth. We also provide recommendations on preventative measures to keep your home mold-free.
The Benefits of Choosing Krumdieck Ken
When it comes to mold removal, you need a trusted professional who can deliver exceptional results. Here's why you should choose Krumdieck Ken:
1. Experience and Expertise
With years of experience in the industry, Krumdieck Ken has gained unmatched expertise in mold removal. Our team of certified professionals keeps up with the latest techniques and industry standards to provide the highest quality service.
2. Advanced Technology
We utilize cutting-edge technology and state-of-the-art equipment to ensure effective mold removal. Our advanced tools enable us to detect hidden mold, accurately assess the extent of the problem, and eliminate mold colonies with precision.
3. Personalized Solutions
At Krumdieck Ken, we understand that every mold situation is unique. That's why we offer personalized solutions tailored to your specific needs. Our experts develop customized plans to address the underlying causes of mold and provide long-lasting results.
4. Commitment to Safety
Your safety and the safety of our technicians are our top priority. We strictly adhere to industry safety standards and protocols to ensure a secure working environment. Our team uses proper protective equipment and follows rigorous safety measures throughout the mold removal process.
Contact Us for Professional Mold Removal Services
Mold growth should never be ignored. If you suspect mold in your home, don't wait to address the issue. Contact Krumdieck Ken today for efficient and reliable mold remediation services. Our dedicated team is ready to assess your situation and provide effective solutions to keep your home safe and healthy.