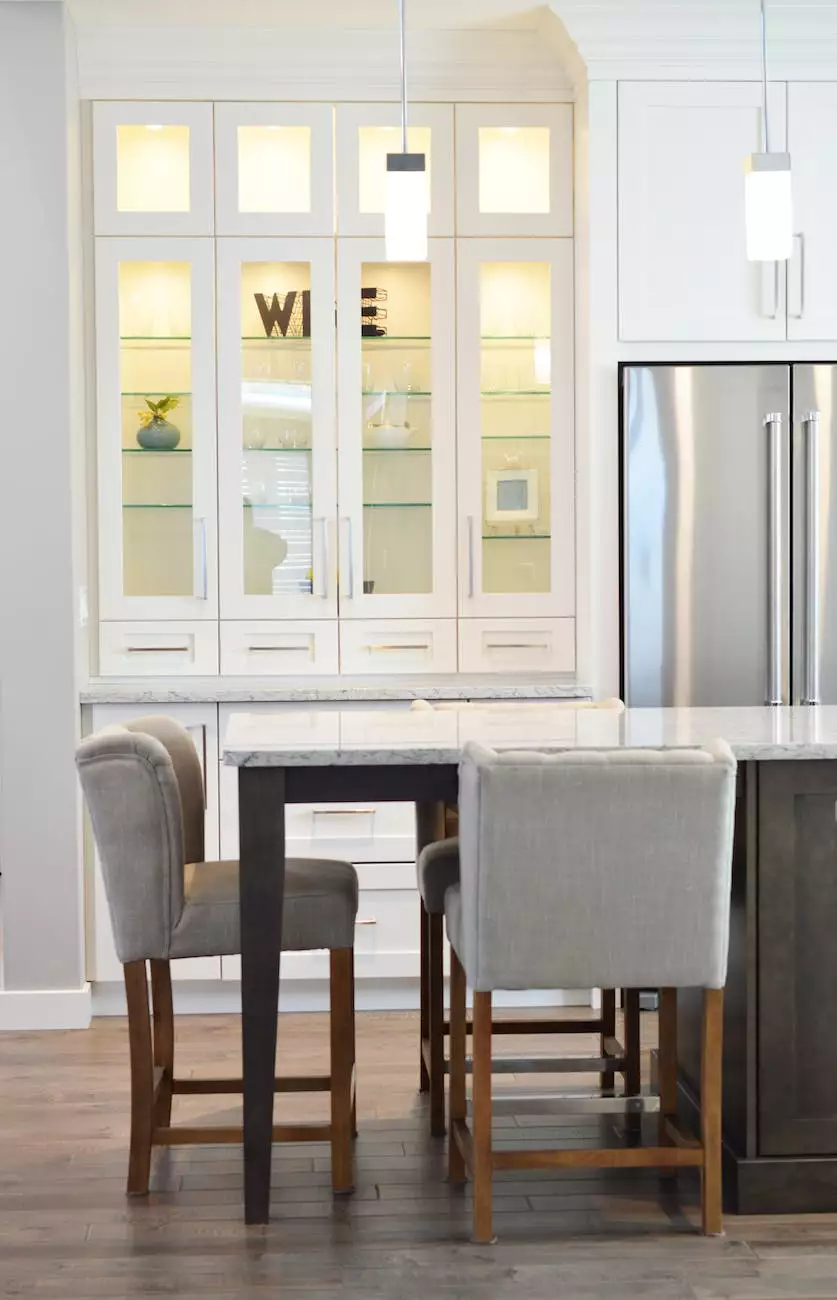 Unleash the Beauty of Pure White Cabinets
At Krumdieck Ken, we take pride in offering premium cabinetry solutions that elevate the aesthetics of any space. Our Pure White Cabinets have been meticulously designed to provide a timeless and sophisticated addition to your home or office. With their clean lines and crisp white finish, these cabinets exude elegance and create a sense of spaciousness.
Exceptional Craftsmanship and Durability
When it comes to quality, our Pure White Cabinets are unparalleled. We understand the importance of durability and longevity, which is why we use only the finest materials and employ skilled artisans to handcraft each cabinet with precision and care. Our cabinets are built to withstand the tests of time, ensuring that your investment will continue to impress for years to come.
Versatile Design Options
With our Pure White Cabinets, you have the freedom to create a truly customized space. Whether you prefer a modern, minimalist look or a more traditional aesthetic, our extensive range of design options is sure to satisfy your discerning taste. From sleek, handle-less cabinets to intricately designed paneling, we offer a wide variety of choices to suit your style and preferences.
Functional and Practical Features
While our Pure White Cabinets excel in their stunning appearance, they are also designed to enhance functionality and provide ample storage options. We understand the importance of organization and efficiency in any setting, which is why our cabinets are equipped with intelligent features such as adjustable shelving, soft-close mechanisms, and innovative storage solutions. With our cabinets, you can effortlessly maintain a clutter-free space without compromising on style.
Endless Possibilities for Any Space
Whether you are renovating your kitchen, bathroom, or office, our Pure White Cabinets offer versatile solutions that can transform any space into a sophisticated oasis. The neutral tone of pure white effortlessly blends with any color scheme or interior design style, allowing you to create a cohesive and visually appealing environment. From spacious kitchens to compact apartments, our cabinets are designed to maximize functionality while adding a touch of elegance.
Customer Satisfaction is Our Priority
At Krumdieck Ken, we believe in providing excellent customer service every step of the way. Our team of experts is dedicated to guiding you through the cabinet selection process, offering valuable insights and tailored recommendations to help you make informed decisions. We understand that your satisfaction is paramount, and we strive to exceed your expectations by delivering exceptional products and exceptional service.
Experience Pure White Elegance Today
Ready to elevate your space with the timeless beauty of Pure White Cabinets? Explore our collection online or visit our showroom to see the exquisite craftsmanship and attention to detail firsthand. Contact Krumdieck Ken today and let our cabinets become the centerpiece of your design vision.
Affordable Luxury, Uncompromising Quality
At Krumdieck Ken, we believe that luxury shouldn't come at a steep price. That's why we offer Pure White Cabinets that are not only visually stunning but also budget-friendly. We are committed to delivering uncompromising quality without breaking the bank. Invest in the elegance and functionality of Pure White Cabinets and experience the ultimate combination of style and value.
Transform Your Space with Pure White Cabinets
Looking for a quick and effective way to transform your space? Look no further than Pure White Cabinets by Krumdieck Ken. With their timeless appeal and versatile design options, these cabinets are the perfect choice for homeowners and interior designers alike. From creating a fresh and modern kitchen to designing a calming oasis in your bathroom, Pure White Cabinets are the ultimate solution to elevate your space to new heights.
Classic Elegance Meets Modern Design
Inspired by the beauty of classic design and the efficiency of modern functionality, Pure White Cabinets strike the perfect balance between timeless elegance and contemporary style. This harmonious blend allows them to seamlessly integrate into any interior design scheme, be it traditional, transitional, or modern. The clean, white finish brings a sense of purity and freshness to any space, making it feel open, inviting, and organized.
Unleash Your Creativity
With Pure White Cabinets, your imagination knows no bounds. Let your creativity run wild as you envision the possibilities for your space. Whether you desire a sleek and minimalist look or a more intricate and detailed design, our cabinets provide the perfect canvas for your artistic vision. The versatility of the Pure White color allows you to experiment with various textures, materials, and accents to create a truly unique and personalized space.
Exceptional craftsmanship and durability
Versatile design options for customized spaces
Functional and practical features for efficient organization
Elegant and timeless appeal for any interior style
Unparalleled customer service and satisfaction
Affordable luxury without compromising quality
Transform your space with Pure White Cabinets
Classic elegance meets modern design
Unleash your creativity and design a unique space
Visit Krumdieck Ken Today
Ready to experience the elegance and versatility of Pure White Cabinets? Visit our website or showroom today to explore our extensive collection and begin your journey toward creating a space that reflects your style and exceeds your expectations. At Krumdieck Ken, we are here to help you realize your design vision with our exceptional cabinets.