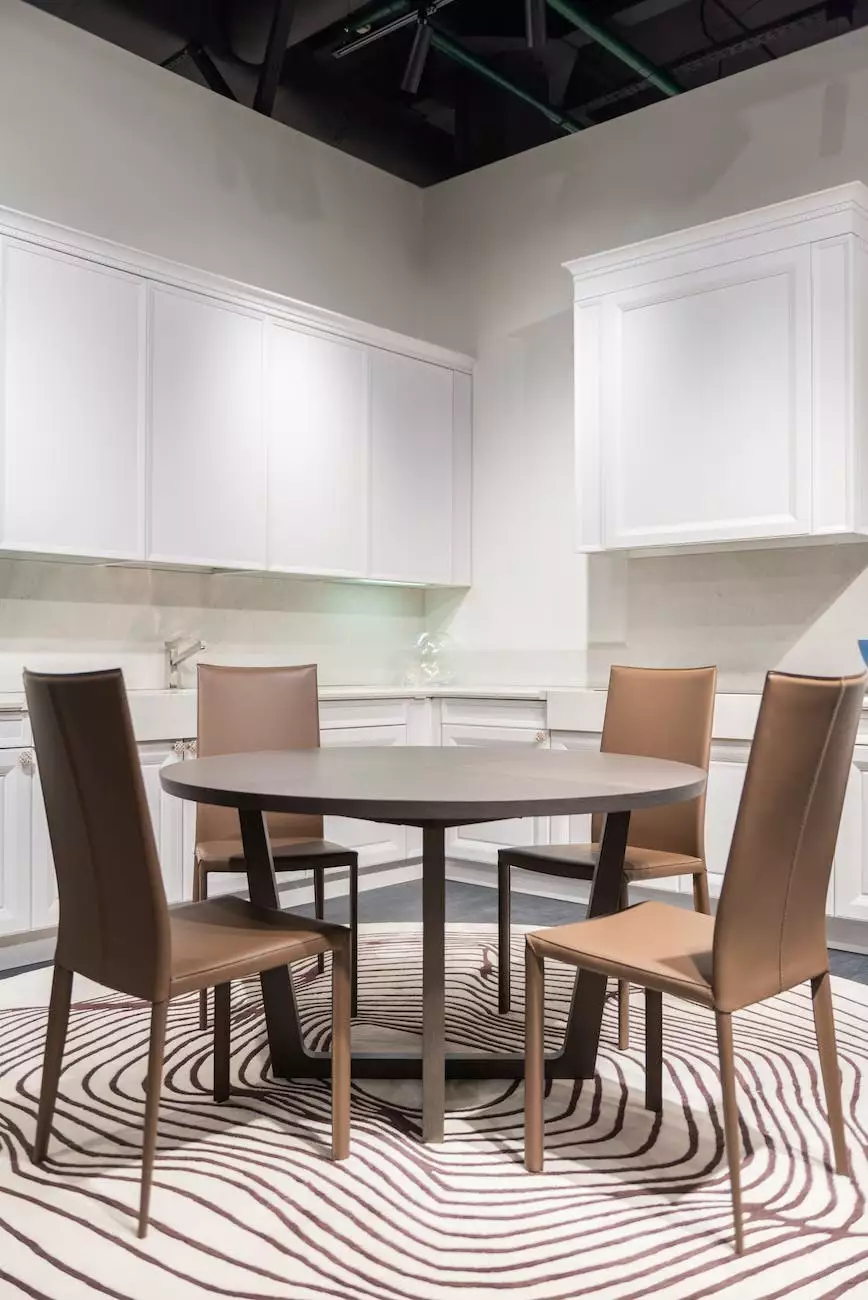 Transform Your Space with Elegance
At Krumdieck Ken, we understand the importance of creating a space that reflects your style and personality. Our Almond White Cabinets collection is carefully crafted to bring timeless elegance and functionality to any room. Whether you are renovating your kitchen, bathroom, or any other area, our high-quality cabinets are designed to surpass your expectations.
Impeccable Craftsmanship
When it comes to quality, our Almond White Cabinets are second to none. Every cabinet is meticulously crafted by skilled artisans who take pride in their workmanship. From the selection of premium materials to the detailed finish, we ensure that each piece meets our high standards. The result is a product that exudes beauty and durability, delivering lasting satisfaction to our customers.
Timeless Design
The Almond White Cabinets collection embraces classic design elements while incorporating modern sensibilities. Our cabinets feature clean lines, smooth finishes, and elegant hardware, adding a touch of sophistication to any space. Whether your style is traditional, contemporary, or transitional, our versatile cabinets seamlessly blend with various design aesthetics, allowing you to create a cohesive and visually stunning environment.
Enhance Your Home
Our Almond White Cabinets are more than just functional storage solutions; they are statement pieces that elevate your home's aesthetics. With their bright and airy appearance, they create a sense of openness and serenity, making your space feel more inviting. If you desire a tranquil atmosphere or want to make a bold statement, our cabinets offer the flexibility to achieve your desired ambiance.
Unparalleled Versatility
Whether you have a compact urban apartment or a spacious suburban home, our Almond White Cabinets are designed to maximize space efficiency without compromising style. With various sizes, configurations, and customizable options available, you can configure your cabinets to suit your specific needs. From ample storage for kitchen essentials to tailored solutions for organizing your bathroom, our versatile collection ensures that no space is wasted.
Unmatched Durability
Investing in quality cabinets should be a long-term decision, and that's precisely what you get with our Almond White Cabinets. We source only the finest materials, employing rigorous manufacturing processes to ensure the longevity and reliability of our products. Our cabinets are designed to withstand the rigors of everyday use while maintaining their beauty for years to come. With proper care and maintenance, your cabinets will continue to captivate and impress.
Uncompromised Customer Service
At Krumdieck Ken, we prioritize customer satisfaction above everything else. Our team of knowledgeable professionals is dedicated to assisting you throughout your cabinet selection and installation process. Whether you need guidance with design choices, technical specifications, or any other queries, we are here to provide personalized support. We believe that exceptional customer service is the foundation of a successful partnership, and we strive to exceed your expectations.
Discover Almond White Cabinets Today
Experience the beauty and versatility of our Almond White Cabinets collection. Browse our extensive range of designs, sizes, and configurations to find the perfect fit for your space. Transform your home into a haven of elegance and functionality with Krumdieck Ken's Almond White Cabinets. Contact us today to schedule a consultation and bring your vision to life.